Blog for Zip line Attraction in the Smoky Mountains
Located in Pigeon Forge, TN and near Gatlinburg and Sevierville.
5 Fun Things You Can Do In The Off-Season
By Ross Bodhi Ogle
Posted on January 28, 2020
The holidays are behind us, but the warmer days of spring and summer are still at least a couple of months ahead of us. Welcome to what is traditionally referred to as the off-season in the Great Smoky Mountains. Once upon a time, most businesses in Gatlinburg, Pigeon Forge and Sevierville would close for the winter and emerge from hibernation in the spring as folks began to return to the mountains.
But while there is still a definite drop-off in visitation in later winter, it's not exactly a ghost town around here. More businesses than ever stay open year 'round (The only reason Smoky Mountain Ziplines closes is because we're an outdoor activity, and it's just too cold to zipline right now), and the area still gets its fair share of visitors. So with that in mind, we're going to pass along a handful of ideas that might just spark an off-season trip to the Smokies.
See the Winterfest lights
Yes, the Winterfest celebration is still going in Pigeon Forge, Gatlinburg and Sevierville. In fact, it continues for another month, so you can still see millions and millions of beautiful lights throughout the whole county. From illuminated streetlights to animated scenes depicting fanciful holiday-themed characters, there's a lot to see, whether you're conducting a self-guided tour or catching the lights from a local trolley.
Have some wintertime fun
At Ober Gatlinburg Ski Resort, this not only isn't the off-season, it's their biggest season of year. That makes sense when you consider that wintertime is prime time for things like snow skiing, snowboarding, snow tubing, ice-skating and more. The tramway ride from downtown Gatlinburg to the top of the mountain is an experience in itself, but once you're at the top, cold-weather fun awaits in many forms, plus the resort has a restaurant, shops and a host of other family attractions that make this destination a great place to visit all year long.
See a show
Most of the area's music theaters are open for business right now, offering a wide variety of entertainment that's suitable for all ages. Venues like Dolly Parton's Stampede, Country Tonite Theatre, Comedy Barn, Paula Deen's Lumberjack Feud, Dolly Parton's Pirates Voyage Dinner & Show and many others have show times all year long, although some venues may operate on a more limited schedule about now. Whether you're interested in country music, gospel and bluegrass, comedy or a dinner show filled with spirited competition and fun, Pigeon Forge and Gatlinburg have you covered this winter.
Do some shopping
The retail scene in the Smokies goes strong all year long. From the outlet malls of Sevierville and Pigeon Forge to the arts and crafts studios of Gatlinburg, not to mention the incredible variety of specialty shops you'll find throughout the area, the Smokies are a shopper's paradise. And with the holidays behind us, you might still be able to find a lot of merchandise marked down for sale until the 2020 inventory starts to arrive.
Have some fun
The great thing about many of the attractions in the Smokies is that they offer indoor experiences. Destinations like WonderWorks, the Titanic Museum Attraction and Ripley's Aquarium of the Smokies represent just a handful of the cool places you can spend hours at a time with your family. There are also unique museums and interactive experiences; family amusement centers; animal-themed attractions and activities like indoor trampolining and skydiving to keep things interesting.
It won't be long though before it's warm enough for our Pigeon Forge zip line tours to resume, adding even more options to your Smoky Mountain vacation plans.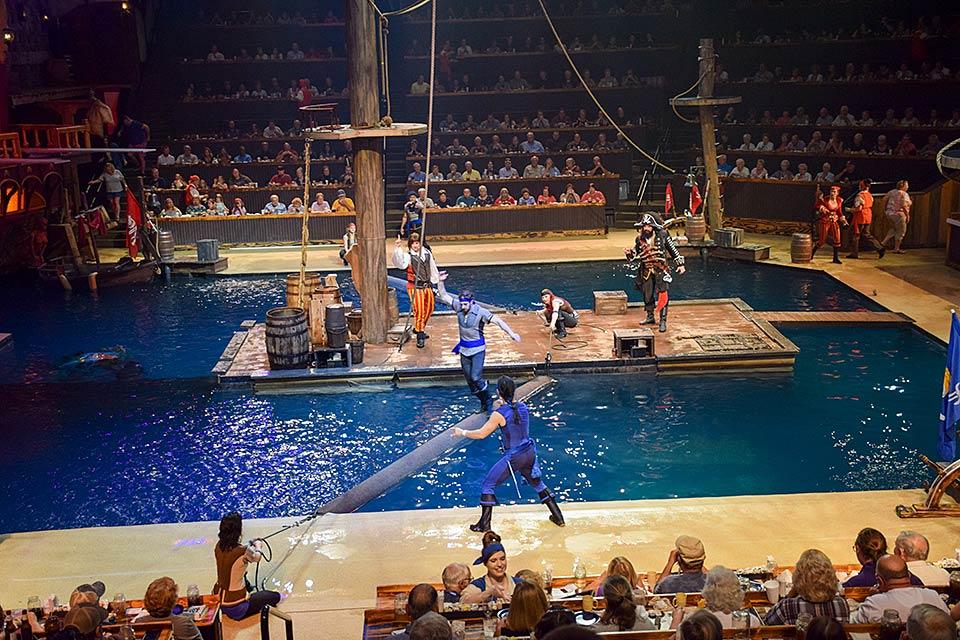 This content posted by Smoky Mountain Ziplines. Visit our home page, smokymountainziplines.com for more information on zipline adventures in the Smoky Mountains.