Blog for Zip line Attraction in the Smoky Mountains
Located in Pigeon Forge, TN and near Gatlinburg and Sevierville.
Buc-ee's Food Overview – Part One
By Ross Bodhi Ogle
Posted on July 4, 2023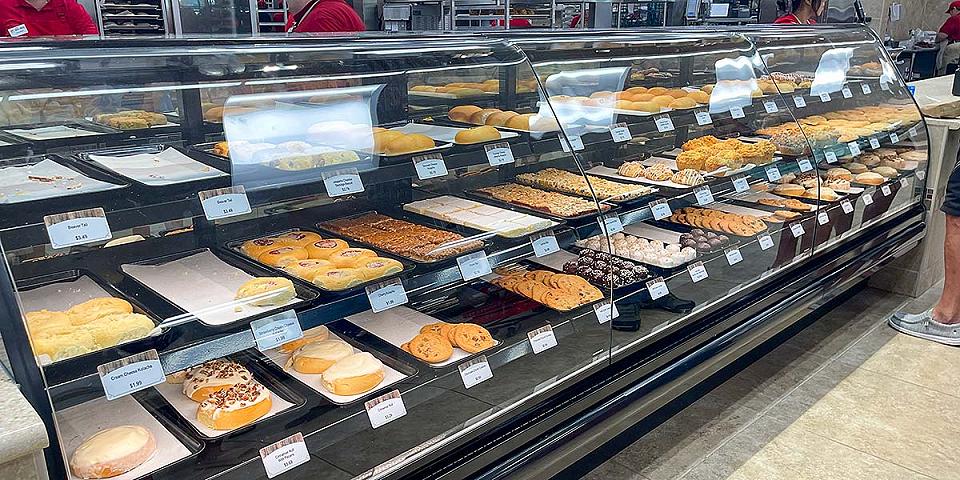 Now that the new Buc-ee's location is open in Sevierville, just off Interstate 40 at exit 407, Smoky Mountain visitors have more than just another option when it comes to filling up empty gas tanks; they have more choices when it comes to filling up empty stomachs. The store, currently the largest Buc-ee's in the nation, has 120 gas pumps and 22 EV charging stations, but a good chunk of its 74,000 square feet is devoted to food. This week (and next), we're going to take a deeper dive into Buc-ee's fare, from snacks to meals.
By the way, chances are good that you'll pass Buc-ee's on your way to Smoky Mountain Ziplines. Or if you're coming from the other direction, once you've spent some time on our zip line, Sevierville Buc-ee's would be a great place to stop before you hit the road again.
We'll start with some of the more popular items prepared and served hot throughout the day. Let's start with breakfast, which is a viable option considering that all Buc-ee's stores are open 24/7. Breakfast tacos are available from 4 to 11 a.m. and are made with grilled flour tortillas and a variety of fresh ingredients. Most come with eggs and cheese, but also look for homemade barbecued meats, bacon, sausage, potatoes and beans.
A unique item you'll find is the kolache, a doughy pastry that is Czech in origin but has become a breakfast staple in the Lone Star State. At Buc-ee's, the bread is sweet and light, and they make several different varieties, both savory and sweet, including the sausage and cheese, the jalapeño and cheddar, and the pecan pie.
Next, we'll move on to items that might be more suitable for lunch or dinner. One of their most famous selections is the chopped barbecue beef brisket sandwich. They don't smoke their own meats on site, but they do acquire shipments of smoked meat from their Texas-based suppliers. The brisket sandwich is prepared with ketchup and liquid smoke (for flavor) and packaged with onions and pickles. There's also plenty of pepper for taste. Other barbecued meats that have found their way into Buc-ee's sandwiches include pulled pork, turkey and sliced sausage.
Another popular sandwich choice is the cranberry pecan chicken salad croissant. The chicken salad is chunky with not too much mayo. It's also lightly sweet from the cranberries and somewhat crunchy thanks to the pecans. The croissant roll itself is buttery and light.
Now let's take a look at some of their other prepared foods that are more suitable for snacking and/or dessert purposes. The fudge is a strong contender thanks to their 20 different flavors, which are temptingly located in their display cases. Staples include chocolate and salted caramel, while more seasonal varieties include birthday cake, red velvet and watermelon.
Speaking of sweet things, Buc-ee's serves a mean pudding. Among the more popular flavors are the banana pudding, a Southern staple, as well as chocolate and key lime. Another sweet choice is the homemade cinnamon rolls (you'll find them with the kolaches and other baked goods).
Buc-ee's selection of prepared snacks also includes savory items, like cups filled with various meats and cheeses. One is made with peppered turkey, cheese and pretzels - sort of Lunchables type of product. Another features cured summer sausage, pretzels and cubes of cheddar, jack and Swiss cheese. There are also fruit cups, a healthier alternative. The mixed-fruit cups come in 12-ounce portions. Depending on the season, look for fruits like melons, grapes and pineapple. There are also single-fruit cups are made with pineapple, chopped apples and watermelon.
Believe it or not, we're only halfway through our exploration of Buc-ee's food selection. Check back next week, when we'll dive into the bagged and packaged snack foods.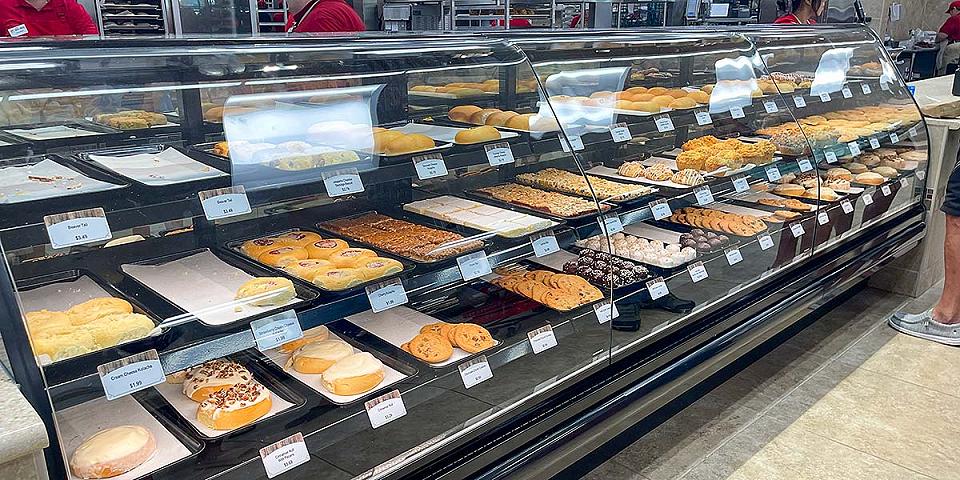 This content posted by Smoky Mountain Ziplines. Visit our home page, smokymountainziplines.com for more information on zipline adventures in the Smoky Mountains.