Blog for Zip line Attraction in the Smoky Mountains
Located in Pigeon Forge, TN and near Gatlinburg and Sevierville.
Animal-Themed Attractions Are Fun For All Ages - Part 1
By Ross Bodhi Ogle
Posted on July 7, 2015
You'll have a lot of fun ziplining with us this summer at Smoky Mountain Ziplines. There's no place to zipline in Sevierville, TN or Gatlinburg, TN that offers quite the experience that we can at our outpost in Pigeon Forge. Our canopy tours add up to big thrills in a gorgeous wooded mountain setting.
Speaking of mountain settings, a lot of visitors to this area are curious about our black bear population here in the Smokies. For most tourists, seeing a bear in the wild can be a remarkable experience, especially when it's handled safely. But even if you're not lucky enough to spot one when you're in the national park, there are lots of other places throughout the Smokies where you can get up close and personal with all kinds of other wildlife. This week, we'll introduce you to some of the attractions where the animals are the stars.
A good place to start, especially if you're traveling with younger children, is the Smoky Mountain Deer Farm Exotic Petting Zoo. Located outside Sevierville, this 143-acre attraction is home to critters like Rocky Mountain elk, goats, camels, zebras, emu and kangaroos, just to mention a few. You can even get hands-on and pet residents like the mini horses, reindeer, mini donkeys, exotic cattle and more.
If you really want to get interactive, you can ride horses at the Deer Farm Riding Stables next door. This is actually just one of many such businesses located in Sevierville, Pigeon Forge, Gatlinburg and even the national park, where you can saddle up and undertake a guided or unguided tour of our beautiful Smoky Mountain settings.
Sevierville is also where you'll find Rainforest Adventures Discovery Zoo. Located in the Governor's Crossing area of town, this year-round attraction features more than 600 live animals, representing more than 130 species. Residents hail from not just the Amazon rainforest but also from rainforests from around the world.
Inside is a fascinating collection of live reptiles, mammals, amphibians, birds and insects, most of which have been born or hatched in captivity. The self-guided tour offers something amazing around every corner, including one of the zoo's newest exhibits – golden-headed lion tamarins, which are among the smallest and rarest monkeys on earth.
There are a couple of cool places to see animals in Pigeon Forge as well. While Dollywood theme park is best known for its rides, shows and crafts, one of its most beloved attractions is the Eagle Mountain Sanctuary, a 30,000-square-foot aviary that is home to the country's largest collection of non-releasable bald eagles. Telescopic viewers are available for close-up bird watching.
The park also has a birds of prey show that teaches guests a lot about bald eagles and other similar species, and audiences get to watch them take flight overhead in the show's outdoor venue.
Also in Pigeon Forge (and not far from Dollywood) is Parrot Mountain and Gardens, a four-acre attraction where the beauty of hundreds of tropical birds is complemented by tens of thousands of flowers, plants and trees. The landscaping also includes such features such as a 200-foot stacked-stone fence and paved pathways.
Not only do you get to look at the birds at Parrot Mountain, but in some cases, you get to feed them and let them land on your hands and arms. The gardens feature many different bird species, including parrots, toucans, horn bills and magpies. In the bird nursery, you get to pet baby birds and watch them being hand-fed. If you like, you can even purchase a bird to take home with you.
But we're just getting started with our tour of all things animal in the Smokies. Next week, we'll show you more animal-themed destinations, including one of the most notable of them all.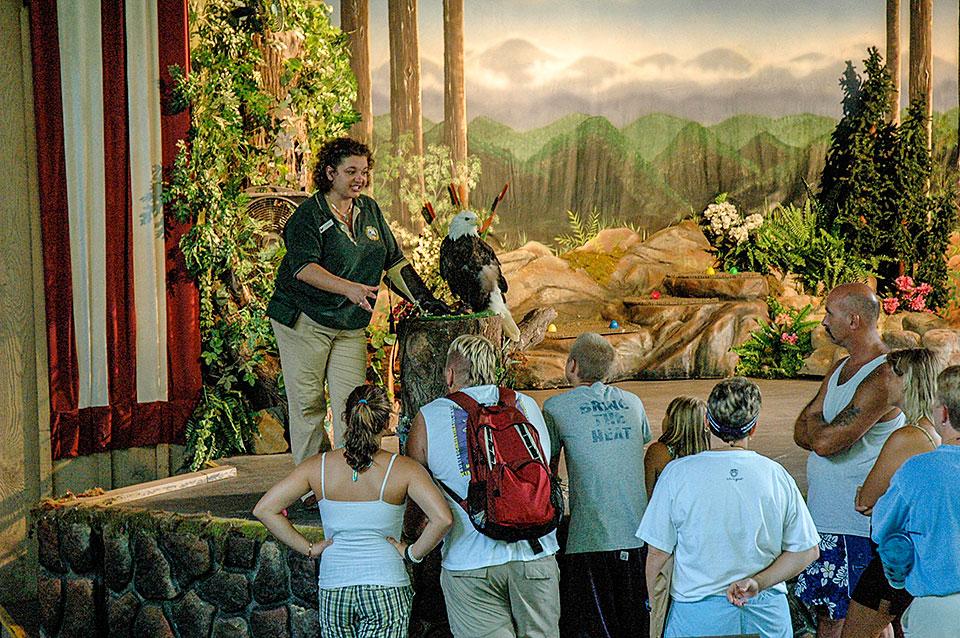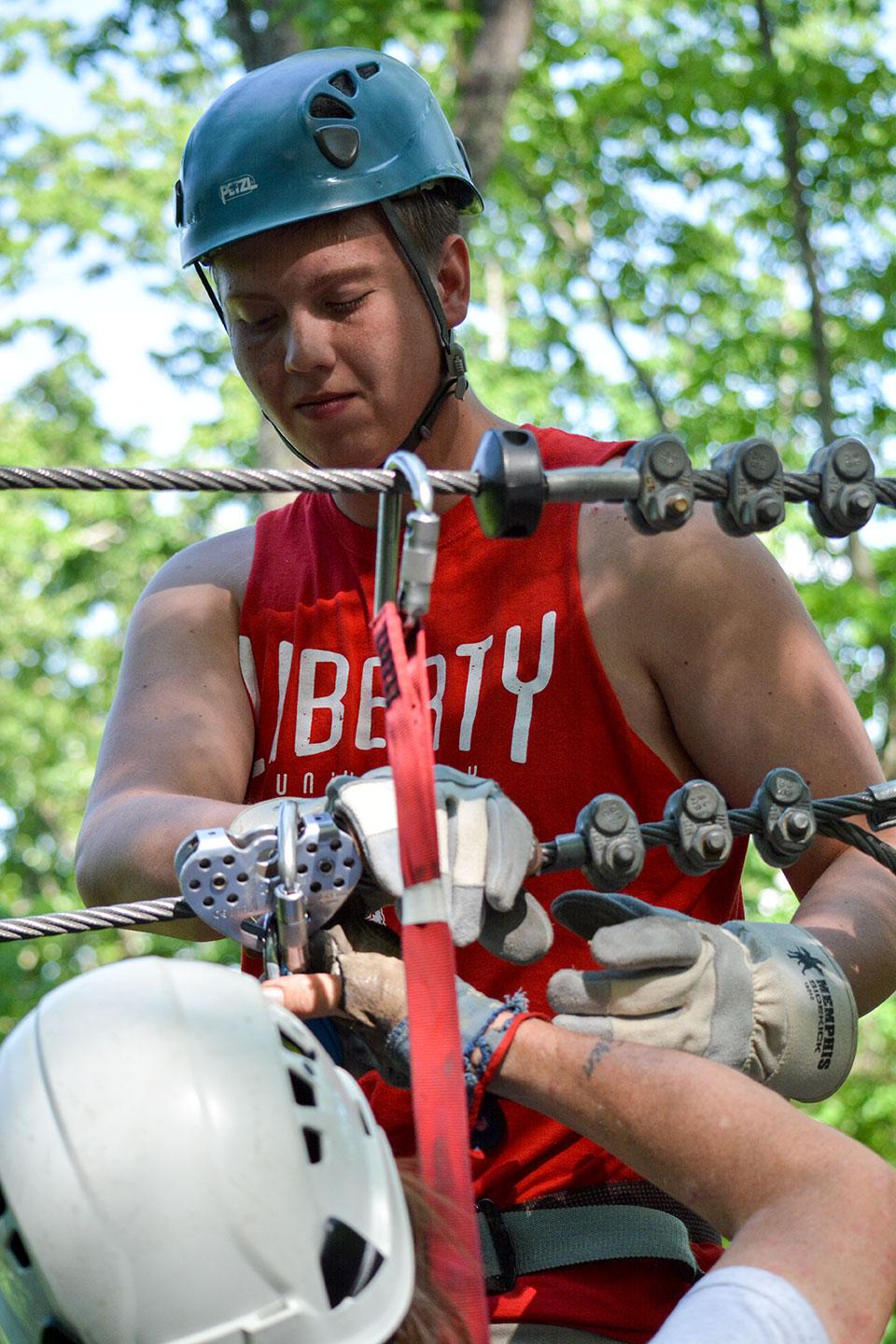 This content posted by Smoky Mountain Ziplines. Visit our home page, smokymountainziplines.com for more information on zipline adventures in the Smoky Mountains.