Blog for Zip line Attraction in the Smoky Mountains
Located in Pigeon Forge, TN and near Gatlinburg and Sevierville.
The Boys Of Summer Are Back In Time For Spring
By Ross Bodhi Ogle
Posted on April 18, 2017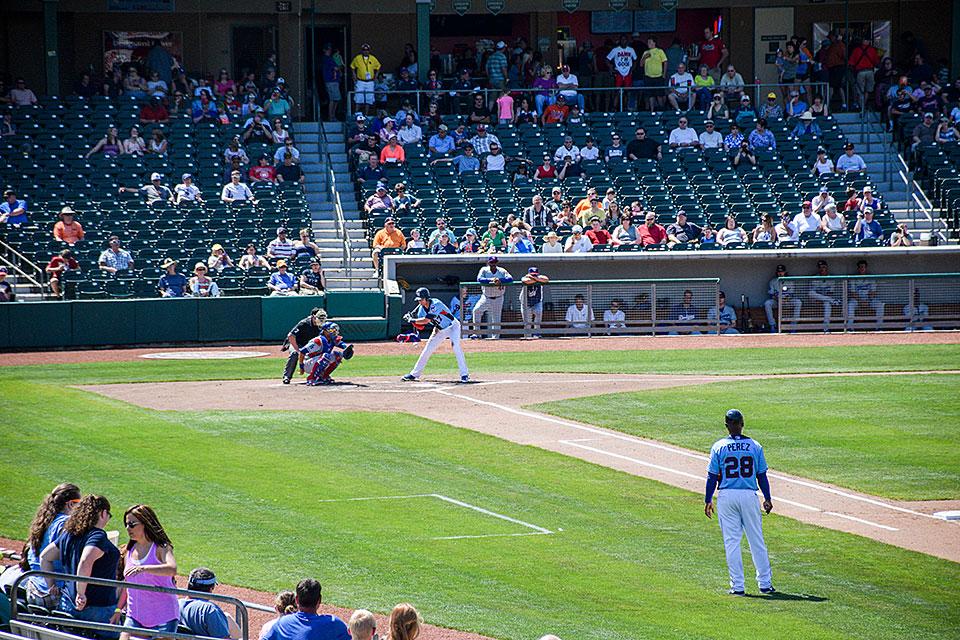 How do you plan to enjoy the warmer temperatures of spring and summer this year? If you're like a lot of folks visiting the Smokies, you could make the most of the seasons by hanging out with us at Smoky Mountain Ziplines. We're back up and running for 2017, offering visitors one of the longest and fastest zipline experiences in the area. We hope you find time this year to spend a few hours with us soaring through the treetops, high above the ground, and taking in some awesome Smoky Mountain views along the way.
But that's not the only way to enjoy being outside right now, and if you're looking for something to do in addition to having fun on a zip line, Sevierville, TN, is where you'll find nine innings' worth of warm-weather quality time. That's where you'll find Smokies Stadium, home of the Tennessee Smokies minor league baseball team.
The Smokies have been around for more than a century, playing under different names in Knoxville for much of their history. But since 2000, this AA Southern League team has called Smokies Stadium and Sevierville their home, playing ball just off Interstate 40 at exit 407. That's where they host some 40 home games a year, and they're often playoff contenders in the minor leagues.
Right now, the Smokies are in the middle of a home series against the Birmingham Barons. They'll close out the series with 7 p.m. games this Wednesday through Friday evening.
Home games at Smokies Stadium are always a blast for kids and adults alike. The ballpark typically hosts special promotional nights like Dollar Dog Mondays, All-You-Can-Eat Wednesdays and Thirsty Thursdays. Often, they'll also give out free team merchandise at the gates for the first fans to enter the stadium.
Of course, the baseball action alone is worth the trip. The Smokies are historically competitive in their leagues, and you never know when a batter is going to jack a foul ball in your direction or blast a homer over the outfield fence. And in between innings, the Smokies promotional staff keeps the action going with fun on-field competitions that get fans of all ages involved, sometimes going head-to-head for prizes.
Sometimes, it's even fun to hang around after the games. Friday home games, for example, are usually Fireworks Fridays, featuring a spectacular fireworks show immediately after the game. The night skies above Smokies Stadium light up in a multi-colored show of explosions and smoke, all to the rhythm of a musical soundtrack.
While you're at the stadium, keep an eye out for the Smokies' two mascots, Diamond and Slugger, and there are concession stands located on both concourses that are stocked full of game-day favorites like chicken tenders, burgers, dogs, pizza, soft drinks, peanuts and more. There's also a full-service restaurant in the left outfield, Calhoun's at the Yard, which is a great place for group outings. Packages include all-you-can-eat buffets catered by Calhoun's restaurants and souvenir ball caps.
Over the years, the Smokies have been affiliated with several different Major League Baseball teams, most notably the Toronto Blue Jays. In fact, the Smokies were known for a couple of decades as the K-Jays when they were based in Knoxville, but shortly after moving to Sevier County, they became affiliated with the St. Louis Cardinals and, in 2005, the Arizona Diamondbacks. They've been part of the world champion Chicago Cubs organization since 2007.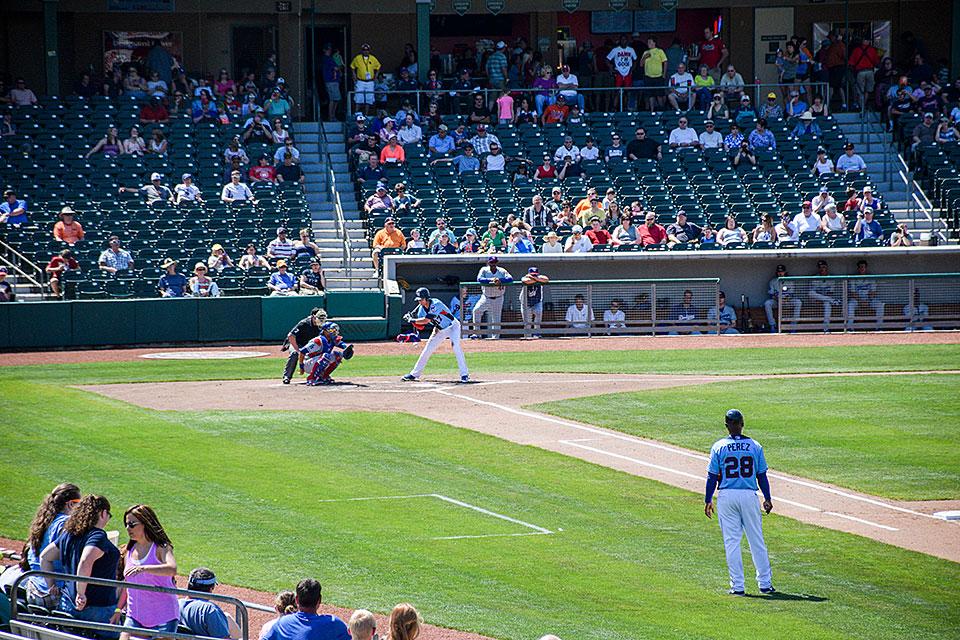 This content posted by Smoky Mountain Ziplines. Visit our home page, smokymountainziplines.com for more information on zipline adventures in the Smoky Mountains.