Blog for Zip line Attraction in the Smoky Mountains
Located in Pigeon Forge, TN and near Gatlinburg and Sevierville.
Great Dining In Downtown Sevierville – Part 1
By Ross Bodhi Ogle
Posted on April 4, 2023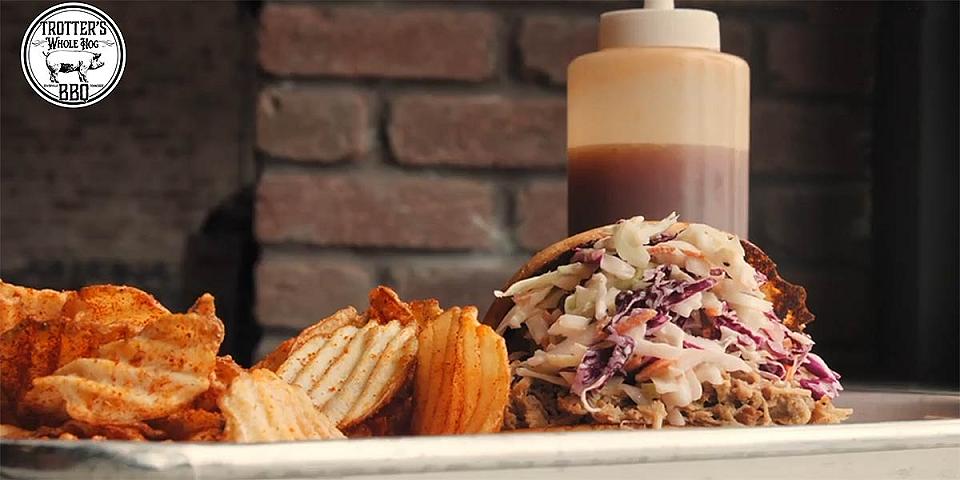 If you were to cruise the Parkway (U.S. Hwy. 441) from Sevierville, through Pigeon Forge, all the way through Gatlinburg, you would pass dozens and dozens of restaurants along the way. These are the most high-profile eateries in the Smokies because of their visibility, which makes them natural choices for visitors who find themselves feeling hunger pangs.
But we want to point out an area that's just slightly off the beaten path, one that has gradually, over the past several years, become home to a concentration of some of the best dining in the area. Downtown Sevierville may consist of a few city blocks, but within easy walking distance, visitors there will discover a host of restaurants, ranging from traditional Southern barbecue to fine dining with an Appalachian touch. So come along as we take you on a whirlwind culinary tour of the Smokies' hidden gem when it comes to dining experiences.
The Appalachian
Since January 2021, this Bruce Street restaurant has been wowing palates with its upscale take on familiar Southern cuisine. Locals and visitors alike have been raving over appetizers like butterbean hummus, fried chicken skin and Buffalo frog legs. Main courses include rainbow trout, pork tenderloin, duck breast and wood-fired grilled lamb chops. They also offer an impressive assortment of steaks, from filets to ribeyes to elk loin. For dessert, consider their pots de crème or goat cheese cheesecake. In the process, one of their points of emphasis is the use of their large burning hearth, which imbues many of their dishes with iconic smoky flavor. The kitchen team is headed by Chef David Rule, whose background includes stints at Blackberry Farm in Walland, TN, as well as Dancing Bear Lodge in Townsend, TN. Fittingly, the atmosphere at The Appalachian is one of rustic refinement, from the table settings to the wall décor.
Seasons 101
Also on Bruce Street is the sister restaurant of Seasons Innovative Bar & Grille in Knoxville. As soon as you enter the dining areas, you're ensconced in cozy refinement, with elegantly modern touches permeating the entire space. This American bistro's menu starts you out with apps like fried artichoke hearts and sesame-seared ahi tuna before leading you toward signature offerings like braised beef short rib, rack of lamb, Muscovy duck, Barramundi Francaise and tomato confit cream bucatini pasta. Those who appreciate ending their meal on a deliciously sweet note may choose from treats like pumpkin cheesecake, coconut key lime pie, chocolate truffle or apple pie bread pudding. And the service isn't too shabby either.
Trotter's Whole Hog BBQ
If you took a wild guess that this barbecue eatery is also located on Bruce Street in downtown Sevierville, you would be correct. It's all about the pork at this restaurant, which happens to be owned by The Appalachian's Chef David Rule. In this case, he has applied his refined chef's touch to a familiar Southern staple. Appetizers include pigs in a blanket, hush puppies stuffed with sausage and jalapeño cheddar cheese, a seven-layer salad and pimento cheese. From there, you may choose a meat plate or a sandwich, all made with off-the-smoker meats that include chicken, pork ribs, smoked sausage, bologna, meatloaf and pulled pork. Back your meal up with sides like mac and cheese, smoked potato salad (it's good) or green beans. Their banana pudding is also worth the effort if you happen to have saved room for dessert.
Pinchy's Lobster
New England-style seafood meets Southern hospitality at this downtown restaurant located on - Court Avenue. Psych! But although seafood is the emphasis, there's nothing too upscale or stuffy about the place. Its accessible, laid-back vibes are the ideal setting for those eager to dig into delicious flavors from the sea. If you're a fan of sushi, you might sample their raw bar, or for a true New England treat, try a Maine-style lobster roll. Main dishes include fish and chips; a lobster grilled cheese; a New England clam bake with clams, mussels and more; and even a burger for you weirdos who don't want to order seafood at a seafood restaurant. There's even a kids' menu, not to mention tempting desserts like key lime pie and a strawberry shortcake whoopie pie.
And while we certainly hope you stop long enough in Sevierville to try out one or more of these restaurants, we also won't be offended if you continue your journey into Pigeon Forge to enjoy our zip lines in the Smokies this year!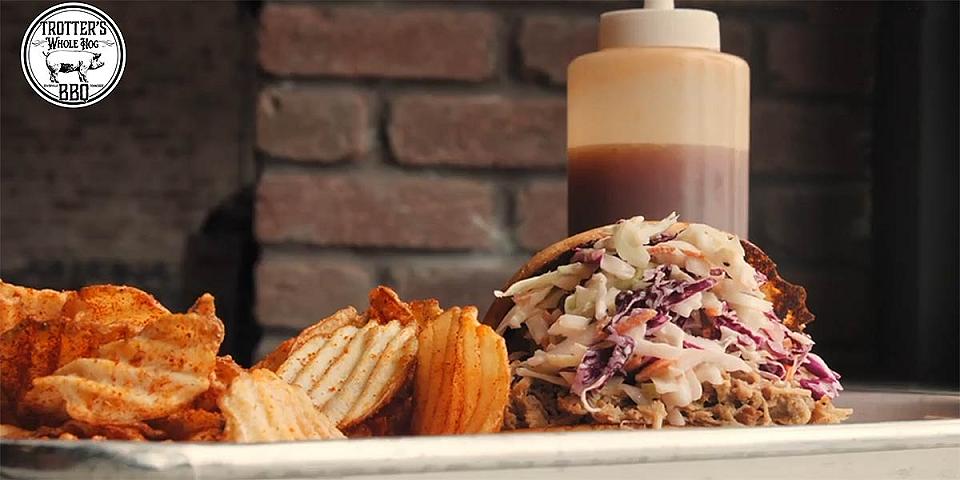 This content posted by Smoky Mountain Ziplines. Visit our home page, smokymountainziplines.com for more information on zipline adventures in the Smoky Mountains.