Blog for Zip line Attraction in the Smoky Mountains
Located in Pigeon Forge, TN and near Gatlinburg and Sevierville.
Let There Be Lights
By Ross Bodhi Ogle
Posted on November 19, 2019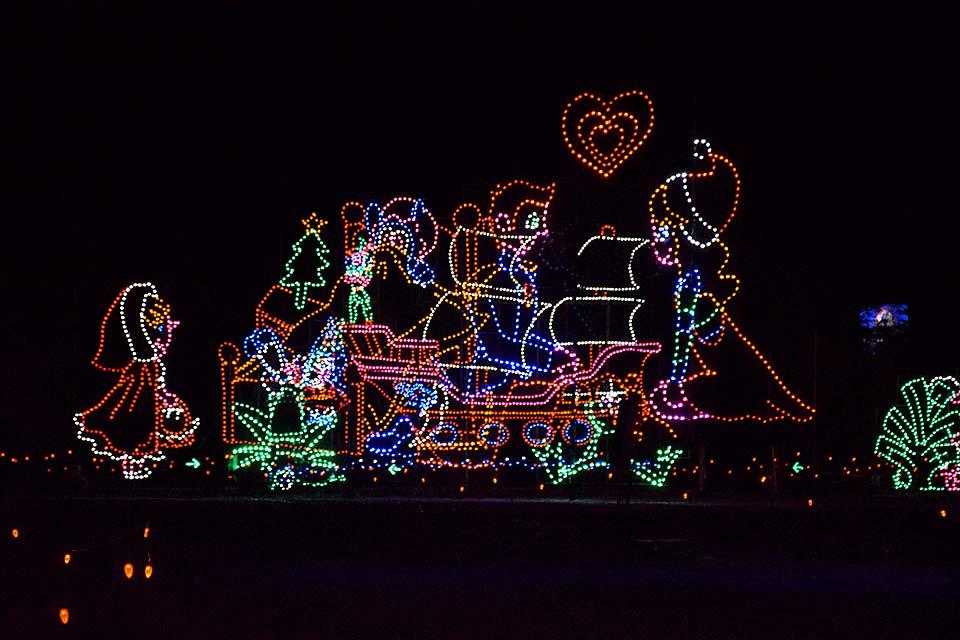 As Smoky Mountain Harvest Festival winds down this week, we're already looking ahead to Smoky Mountain Winterfest in Gatlinburg, Pigeon Forge and Sevierville. It's the time of year when all three communities get dressed up for the winter holidays in their finest apparel – more specifically, millions and millions of Winterfest lights displays.
From I-40 to the entrance to Great Smoky Mountains National Park, you'll find that each city has gone the extra mile to make the winter landscape look as festive as possible as we head into Christmas and a brand-new year. This week, we'll tell you a little about what you can expect to see if you visit the Smokies in Winterfest, and we'll share several different options for the best ways to see the light.
In Gatlinburg, visitors can soak up the spirit of the city's Winter Magic season in climate-controlled comfort by taking the relaxing Trolley Ride of Lights. These specially designated trolleys carry their guests on a memorable journey through downtown and adjacent Hwy. 321, allowing everyone to experience the wonder of Gatlinburg's Winter Magic celebration through January 31, 2020.
Trolleys depart from the Gatlinburg Welcome Center at Ripley's Aquarium at traffic light #5 on the Parkway at 6:30, 7:30 and 8:30 p.m. The cost is $10 per person. Children under 3 are admitted free if they are sitting in an adult's lap. No food or drink is permitted on the trolley. New this year are special costumed storytellers acting as guides and a complimentary cup of hot chocolate courtesy of Ripley's Aquarium of the Smokies.
Featuring one-of-a-kind LED lighting displays along the downtown Parkway, adjacent River Road and the triangle juncture of the two, the latest $1.6 million-plus rollout of custom-designed and fabricated lighting displays is marked by sections reminiscent of winter forests, evergreens and even romance. The Hwy. 321 route features a new addition of bright displays as well.
Gatlinburg has converted its entire winter lights program to quarter-watt LED bulbs, replacing the 5-watt incandescent bulbs, saving the city some 95 percent in energy costs and allowing it to light the entire 120 days of the program for what it once cost for three days of electricity.
Displays featuring animals indigenous to Great Smoky Mountains National Park, including deer, foxes, squirrels and rabbits, are part of the program. Many of the timeless displays visitors have grown accustomed to over the past 23 years – fanciful snowmen, dancing fountains, a group of international children and a shiny rocking horse – have been converted to crisp LED as well.
In Pigeon Forge, they aren't doing trolley tours of the lights any more, but from now through the end of February, visitors to that city can participate in the Winterfest Driving Tour of Lights. You can pick up a free brochure and map at the Pigeon Forge Welcome Center or the Pigeon Forge Trolley office. With that in hand, you can plot your own route as you take in the city's millions of Winterfest lights, including fairy tale characters and tributes to our armed forces.
In Sevierville, they have lights all over town too, but at one particular destination, Shadrack's Christmas Wonderland, the pageantry of Christmas comes alive at this drive-through attraction located in the parking lot at Smokies Stadium. The displays are large-scale, bright and colorful, and their animation brings each themed scene to life. The show runs from dusk to 10 p.m. nightly, and you can listen to holiday music that's synchronized with the light displays by tuning in on your vehicle's radio.
The lights are only visible at night, so maybe you could seek a little adventure during the daytime while you're in town. If the weather permits, call us at Smoky Mountain Ziplines, and we'll help you schedule a time for your very own Sevierville zip line tour.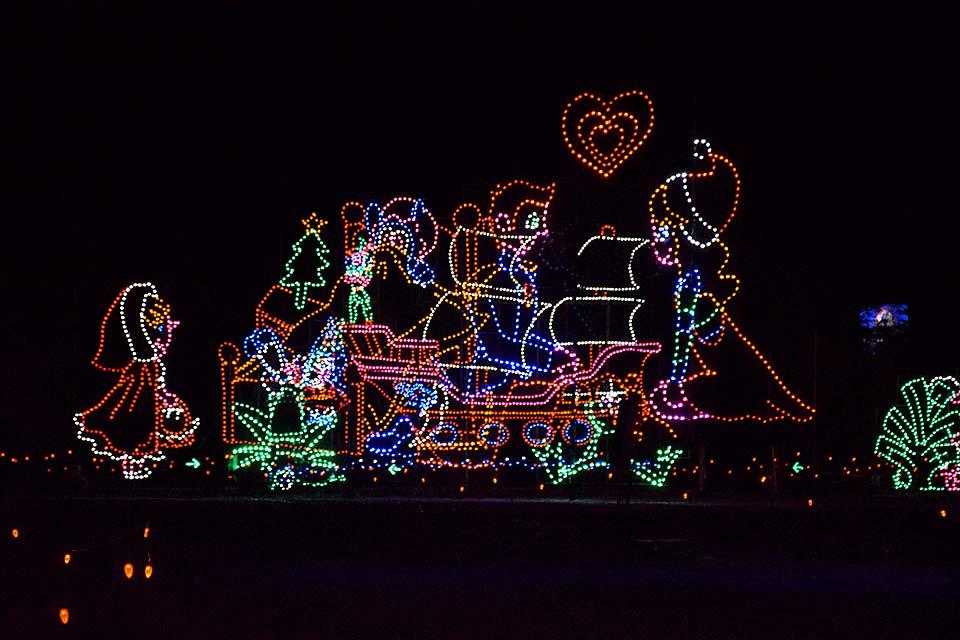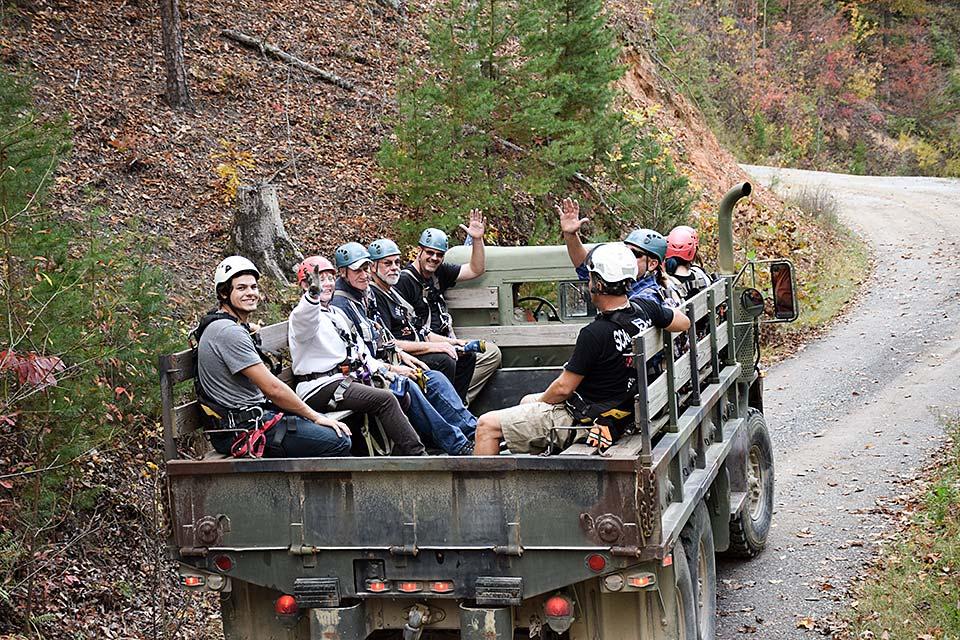 This content posted by Smoky Mountain Ziplines. Visit our home page, smokymountainziplines.com for more information on zipline adventures in the Smoky Mountains.