Blog for Zip line Attraction in the Smoky Mountains
Located in Pigeon Forge, TN and near Gatlinburg and Sevierville.
7 Health Benefits Of Ziplining
By Ross Bodhi Ogle
Posted on August 30, 2016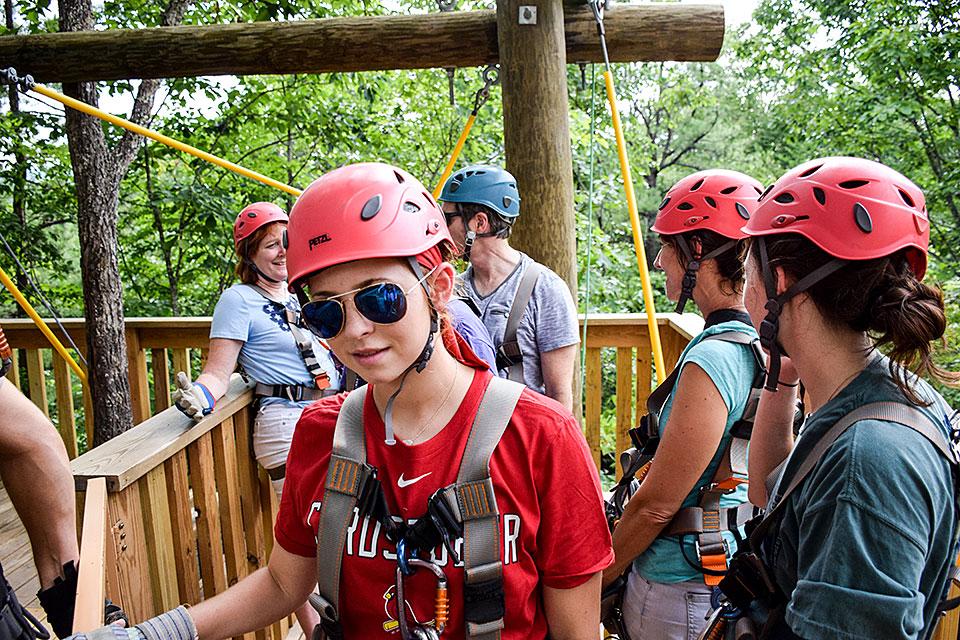 It shouldn't come as a surprise to learn that more and more people are becoming health conscious these days. From exercise and nutrition to mental and spiritual wellness, it seems that more folks are thinking about better ways to take care of their bodies and minds, and there are certainly lots of ways for people of all ages to pursue healthier lifestyles.
But would you believe that ziplining can be a part of a healthy-living regimen? It's true, and we at Smoky Mountain Ziplines are more than happy to share with you seven healthy benefits of riding ziplines.
1. You'll get fresh air – We're located in Pigeon Forge, TN, on the doorstep of Great Smoky Mountains National Park, and our mountainside canopy tour course sits far from the hustle and bustle of automobile traffic. Open-air environments cleanse toxins from the respiratory system, which allows your body to function more efficiently and boost its immune system.
2. It's a stress reducer – First of all, you're likely on vacation, so you're probably already feeling some stress reduction. But especially if you've never ziplined before, you'll find that it's an absorbing experience that quickly takes your focus away from the problems and worries of everyday life. Also, being on our wooded, mountain course with great views of the Smoky Mountains is a built-in stress reliever. It's a peaceful setting that helps our guests tap into a sense of tranquility.
3. Increases self esteem – Once you've conquered our seven new ziplines, we promise you'll feel proud of your accomplishment, which is a natural self-esteem booster. Also, if you have a fear of heights going in, you will at least know you conquered that fear over the course of your adventure.
4. You'll build stronger relationships – Ziplining is an exciting and emotional experience you can share with your family and friends – one that you'll be talking about for a lifetime. And if some of your group happens to go into the tour with some fears or anxiety, conquering those emotions and supporting each other through them is a great way to establish stronger bonds.
5. Adrenaline rush – When you take that first step off one of our launch platforms and feel yourself hurtling through the air high above the ground, you're likely to feel your adrenaline juices surging. Such a rush will temporarily boost your energy, increase your strength and decrease sensitivity to pain. Psychologically, it's a great spur to take on even more new challenges.
6. Piques curiosity – Ziplining naturally instills a sense of adventure that will likely prompt you to pursue similar activities. Curiosity is necessary to do anything new in life, like adopting a healthier lifestyle or trying a new workout regimen.
7. Lowers blood pressure – Ziplining is good for the heart. The activity itself decreases blood pressure, which reduces the risks of heart disease, diabetes or stroke for those who are at high risk.
We hope you come see us in Pigeon Forge and experience for yourself the health benefits that thousands of guests have already discovered about our new canopy tour adventure. Remember that if you're looking for the best place in the Smokies to zipline, Sevierville, TN and Gatlinburg, TN just don't have the level of excitement and adventure we can offer.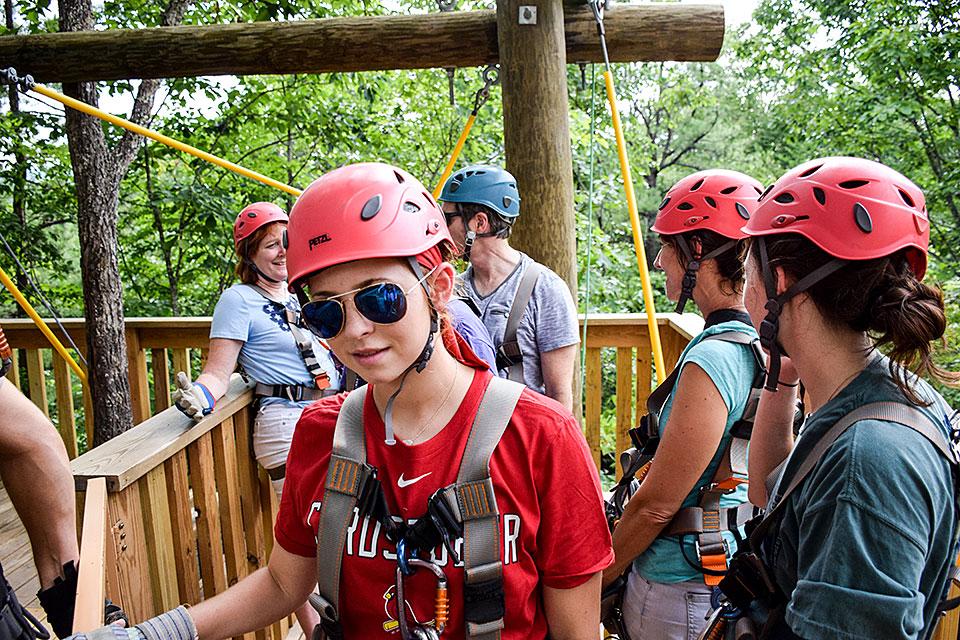 This content posted by Smoky Mountain Ziplines. Visit our home page, smokymountainziplines.com for more information on zipline adventures in the Smoky Mountains.