Blog for Zip line Attraction in the Smoky Mountains
Located in Pigeon Forge, TN and near Gatlinburg and Sevierville.
7 Things to Know Before Arriving at Smoky Mountain Ziplines
By Ross Bodhi Ogle
Posted on April 19, 2016
If you've been ziplining with us before at our Pigeon Forge/Sevierville zip line tour, then you're probably fairly familiar with what's involved. But for the purposes of this week's post, we'll make the assumption that you've never ziplined with us before or perhaps never ziplined at all. If that's the case, we can help make your experience even more gratifying by sharing a few tips that will help make your morning or afternoon go smoothly.
1. Safety is the top priority at Smoky Mountain Ziplines.
As such, we make sure that everyone is outfitted with the proper gear for his or her zipline tour. That involves giving every participant a properly fitting safety harness, helmet and braking glove. Be sure to arrive 30 minutes before your scheduled time in order to register and get geared up.
2. Dress for ziplining success.
We recommend wearing comfortable pants and shirts that are appropriate for the day's temperatures. Shorts are fine, but realize that very short shorts are not conducive to comfort due to the straps on the safety harness. Skirts and dresses are not permitted. If you wear glasses, you should be fine as long as they fit snugly on your head, and if you wear a cap, you'll want to make sure it fits snugly as well.
3. You have to crawl before you zipline.
Not literally, but even if you're an old hand at ziplining, our safety guides will spend some time with your group to make sure that everyone knows how to properly and safely take off and land from our platforms before embarking on the tour itself. The guides will show you the correct way to launch, position yourself during the ride, apply your glove brake and land on the opposite end of the line. And don't worry; you'll start off on some short, low-altitude lines for practice before you step out on the longer lines.
4. Listen to your guides.
Remember; they're there for your safety, so follow their instructions carefully. You may be in a tour group with as many as nine other people, so it's important to walk where the guides tell you to walk and wait where they tell you to wait. And if you happen to come to a stop before you reach the landing platform, they'll talk you through the procedure for getting to the end of the line.
5. Prepare to smile.
You probably won't have too much trouble with this one, since ziplining leads to a natural state of euphoria that tends to make folks smile anyway. But know also that there are cameras at several locations along our course, catching you either in action on the ziplines or posing against the beautiful backdrop of our Smoky Mountain scenery. You can bring your own camera (or phone) as well, but you're responsible for making sure it's strapped to you securely during your rides.
6. Prepare to spend as long as two to three hours on the course.
That all depends on how many people are in your group and how many groups we have booked that day. If there are just a few people in your tour on a weekday in the off season, your experience may go more quickly than if you're in a maxed-out group in the peak of summer.
7. We have great amenities.
Our outpost is a comfortable place to gather and get geared up and wait for your tour to embark. We have refreshments available before our military-style transport trucks haul you to the top of the mountain to start your zipline descent. There will be water and restroom stops at the midpoint of the tour, and of course when you get back to our facility.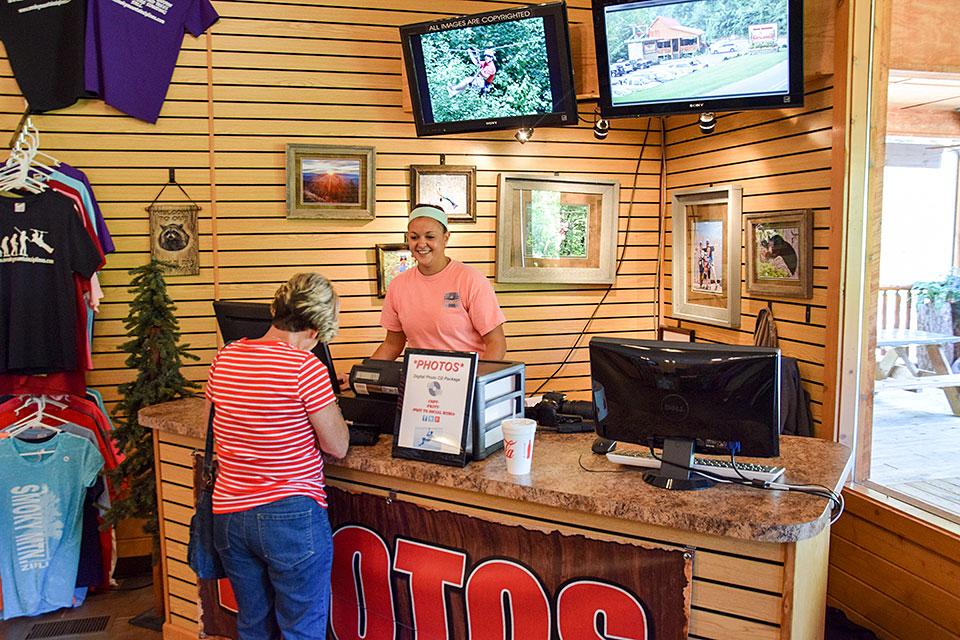 This content posted by Smoky Mountain Ziplines. Visit our home page, smokymountainziplines.com for more information on zipline adventures in the Smoky Mountains.