Blog for Zip line Attraction in the Smoky Mountains
Located in Pigeon Forge, TN and near Gatlinburg and Sevierville.
Ole Red Is Coming To Gatlinburg
By Ross Bodhi Ogle
Posted on May 15, 2018
Who's Ole Red, you may be asking? It's not so much a question of "who" as it is "what." When it makes its debut in Gatlinburg next year, Ole Red will be a $9 million entertainment venue presented by Grand Ole Opry member Blake Shelton in conjunction with Ryman Hospitality Properties, Inc.
Expected to open next spring in the heart of Gatlinburg, Ole Red's 16,000 square feet will include a two-story restaurant and bar, a retail area, performance space, dance floor and outdoor terrace. The chef-driven menu will feature a few Nashville classics like hot chicken and waffles as well as barbecue, burgers and other Southern favorites.
Designed to embody the spirit of Shelton's irreverent hit "Ol' Red," the Ole Red brand is part of a Ryman Hospitality's strategy to create products and venues that celebrate the country music lifestyle and that will resonate with country music's rapidly growing consumer base of more than 100 million people across the United States.
Ryman Hospitality Properties Chairman and CEO, Colin Reed, said, "With 12 million annual visitors and a rich country music legacy, Gatlinburg is an ideal destination for the Ole Red brand. We know the Smoky Mountain region is tremendously popular with country lifestyle consumers, and we believe Ole Red offers a unique entertainment experience that will attract even more visitors to the area."
According to Blake Shelton, "Gatlinburg is one of my all-time favorite places. That part of the country is full of people who love good food, great music, family and most importantly, a good time. That's what Ole Red is all about, and I can't wait to give my fans another place to have fun in Gatlinburg."
The venue will be located at 511 Parkway.
Ole Red is just one more vacation-fun option you can consider when you visit the Smokies in 2019, including Smoky Mountain Ziplines. The good thing about our brand of entertainment is that you can enjoy it right now or on your next trip to the Smokies. And remember that if you're looking for the area's best ziplines, Sevierville and Gatlinburg can't match the experience that we have here at our outpost in Pigeon Forge.
If you've ziplined with us before, then you know how much fun it can be. If you've never spent any time on our zipline course, then you're in for the ride of a lifetime. There's something very exhilarating but also freeing about flying high above the ground, among the treetops, suspended from a zipline. With the wind in your hair, the warm sun on your face and gorgeous views of the Smokies for your eyes, our zipline attraction is the ultimate way to spend a fun day in the mountains.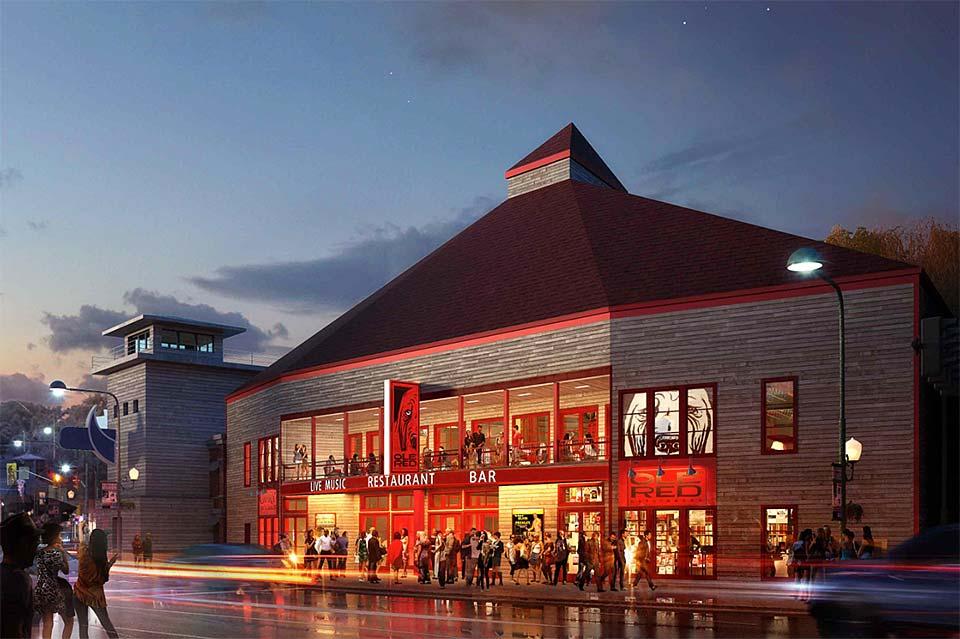 This content posted by Smoky Mountain Ziplines. Visit our home page, smokymountainziplines.com for more information on zipline adventures in the Smoky Mountains.