Blog for Zip line Attraction in the Smoky Mountains
Located in Pigeon Forge, TN and near Gatlinburg and Sevierville.
5 Great Places To Have Breakfast In The Smokies
By Ross Bodhi Ogle
Posted on May 9, 2017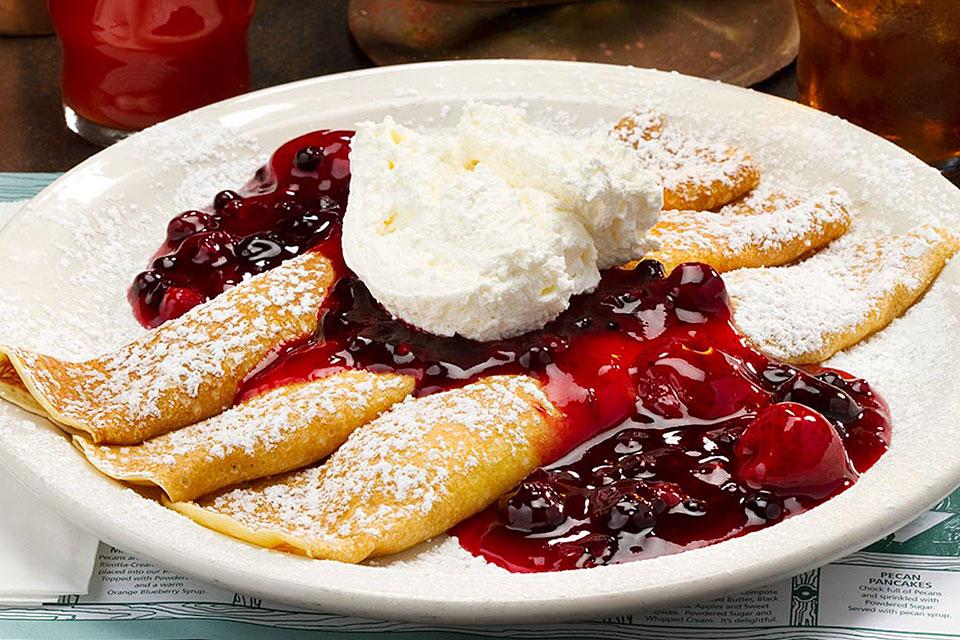 They say breakfast is the most important meal of the day. We're not exactly sure who THEY are, but the advice is sound nonetheless; so if you want to get your day off to a solid start when you're visiting the Great Smoky Mountains, don't overlook the importance of a substantial breakfast. The good news is that you have lots of options to choose from when trying to decide where to grab that first bite.
This week, all of us at Smoky Mountain Ziplines wanted to share a few of our recommendations for morning meals that are sure to get things going on a flavorful note. We know that if you're not familiar with the area, the choices can seem almost overwhelming, so hopefully, this information will help you narrow your search.
Pancake Pantry
In addition to offering visitors lots of things to do, Gatlinburg has its fair share of great breakfast eateries. This downtown institution has been around since 1960, making it one of the first pancake houses in the state of Tennessee. In the 50-plus years since, it has become a dining tradition, especially for folks who are repeat visitors to Gatlinburg. The menu offers more than two-dozen varieties of pancakes, from traditional wild blueberry and Swedish pancakes to red raspberry crepes and whole-wheat pancakes. Also look for blintzes and pigs in blankets. If you're not in the mood for pancakes, the menu also features favorite morning items like eggs and omelets, and lunch diners can choose from the selection of burgers, sandwiches, soups and salads.
Flapjack's Pancake Cabin
This local chain of pancake restaurants now boasts six area locations and has even expanded into South Carolina. Yes, they have pancakes ranging from old-fashioned buttermilk to Reese's peanut butter and chocolate chip. You can also sink your teeth into more savory morning fare, like their Elkmont Egg Platters, omelets and Campfire Skillets, which offer unique blends of eggs, meat and potatoes. There's a limited selection of healthier breakfast options as well as waffles, French toast and sandwiches.
Applewood Farmhouse Restaurant
Smoky Mountain visitors have been starting their day off this riverside Sevierville eatery for more than 30 years, making it the town's second-oldest restaurant. They offer full lunch and dinner menus, but breakfast seems to be the meal that's among the most popular with regular customers. Look for a well-rounded selection that includes pancakes, waffles, eggs, omelets and Farmhouse Specials like the Country Boy Breakfast Skillet – potatoes, scrambled eggs, ham, bacon, sausage, veggies and more, all layered in an iron skillet. Of course, at Applewood, apples reign supreme; every meal is served with a serving of apple cinnamon muffins, apple fritters, apple butter and an apple julep.
Crockett's Breakfast Camp
It's only been open a few years, but this downtown Gatlinburg restaurant is thematically steeped in the history and culture of the Great Smoky Mountains. Its rustic décor and ambiance pay tribute to the legacy of local 19th-century frontiersman and soldier David Crockett Maples. Today, the eatery serves a wide selection of items like eggs, griddle cakes, waffles, skillets and their signature Cathead Stacker – a combo featuring your choice of eggs, meats and cheese, accompanied by corn pone and a choice of side dish.
LeConte Lodge
Imagine waking up one morning on the summit of scenic Mt. LeConte and assembling for a home-cooked breakfast consisting of scrambled eggs, Canadian bacon, biscuits, pancakes, grits and Tang. That's what guests of LeConte Lodge enjoy on their overnight expeditions (in season). Those who have experienced it rave about both the hike and the food, but the bad news is that you have to make reservations for the trip more than a year in advance. So if you sign up now, you can look forward to a delicious breakfast one morning in 2019.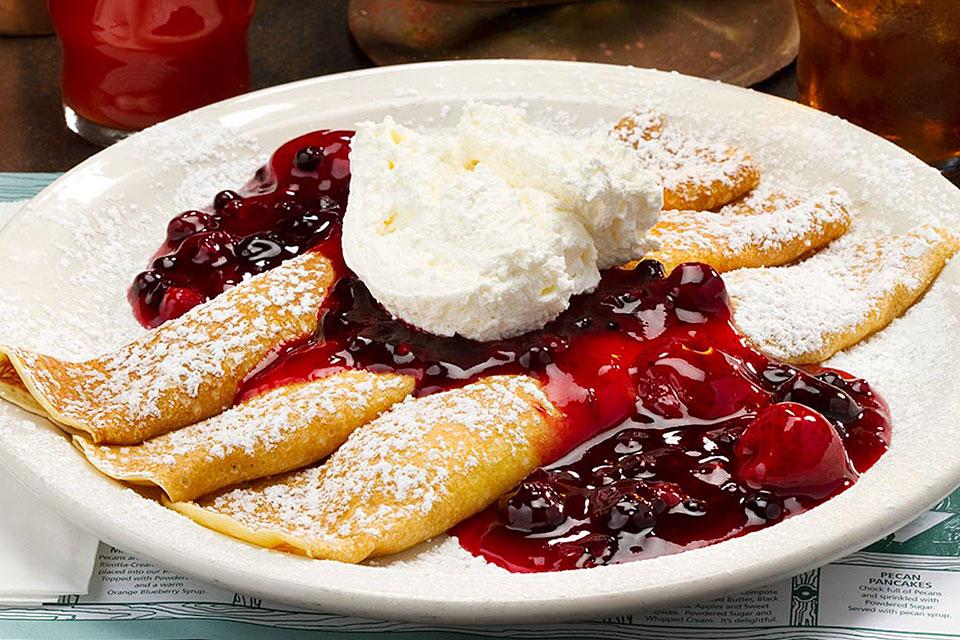 This content posted by Smoky Mountain Ziplines. Visit our home page, smokymountainziplines.com for more information on zipline adventures in the Smoky Mountains.