Blog for Zip line Attraction in the Smoky Mountains
Located in Pigeon Forge, TN and near Gatlinburg and Sevierville.
We All Scream For Ice Cream! - Part 1
By Ross Bodhi Ogle
Posted on June 28, 2022
There are just some things you HAVE to do on a Smoky Mountain vacation. Visiting the national park and playing miniature golf are just a couple of examples of outings that always seem to go hand-in-hand with a trip to the Smokies. Here's another you can add to the list: going out for ice cream. Vacations are a time to take a temporary break from the cares of work life and home life and responsibilities like cleaning and exercising and adhering to a diet. That must be why ice cream is such a go-to thing to do when you're out of town.
But treating yourself to a cup or cone of that creamy sweet stuff isn't as simple a task as it used to be. These days, there are more ice cream vendors in the Smokies than ever, serving up a wide array of frozen treats and pushing the envelope of creativity when it comes to dessert time. This week, we'll point out just a few of the many destinations in the area and hopefully give you a rough idea of what's in store the next time you and your family decide that it's time to head out for ice cream.
The Yard Milkshake Bar
This new treatery is located at The Shops at Lumberjack Square in Pigeon Forge. They specialize in milkshakes, but if you're expecting them to hand you a basic chocolate, vanilla or strawberry shake, you'll be truly amazed by the jaw-dropping array of concoctions on the menu. The Cereal Killer shake, for example, features Marshmallow Overload ice cream and red marshmallow cream drizzle in a marshmallow-cream-dipped jar. It's all rolled in Fruity Pebbles and topped with whipped cream, red marshmallow drizzle and more Fruity Pebbles. This dessert is way too big for the jar it's served in!
Andy's Frozen Custard
Here's another new place to get a cold treat, and it's on Dolly Parton Parkway in Sevierville. If you've never tried frozen custard before, you must give it a shot. It's richer and creamier than ice cream, and it's the perfect base for all kinds of cool goodies. Andy's Frozen Custard has been around for more than 35 years, and the new Sevierville store serves a wide selection of concretes, waffle cones and cups, shakes and malts, sundaes and splits, and a creation called the Jackhammer - concretes filled with toppings like hot fudge.
Old Mill Creamery
When you visit Old Mill Square in Pigeon Forge, you're bound to stumble upon this ice cream shop, where they take an old-fashioned approach to a sweet culinary niche. Flavors include mint chocolate chip, Rocky Road, Southern butter pecan, Oat Mill Cream Pie, pecan pie, Swingin' Sweet Tea and many, many more. Those flavors are available in cups and cones as well as in shakes, malts and floats. They also have house-made waffle cones and bowls if you prefer to keep munching down once you finish the ice cream.
The Apple Valley Creamery and Bake Shop
If you're near the Apple Barn in Sevierville, you might as well step a few doors over to taste what's going on at the ice creamery. They have ice cream by the scoop as well as banana splits, sundaes, malts, shakes and floats. All their ice cream has been made on site since 1991, and they offer more than 60 different flavors as well as baked treats like breads, cookies, brownies, muffins and, naturally, apple cobbler.
As if this weren't enough, we have even more ice cream shops to tell you about next week. In the meantime, go check out one of this week's recommendations. A sweet and cold ice cream cone would be the tastiest way to cool down from a morning or afternoon here at Smoky Mountain Ziplines. We're one of the area's most popular destinations among visitors who are looking to zipline Gatlinburg and Pigeon Forge.
Here is part two of this ice cream adventure.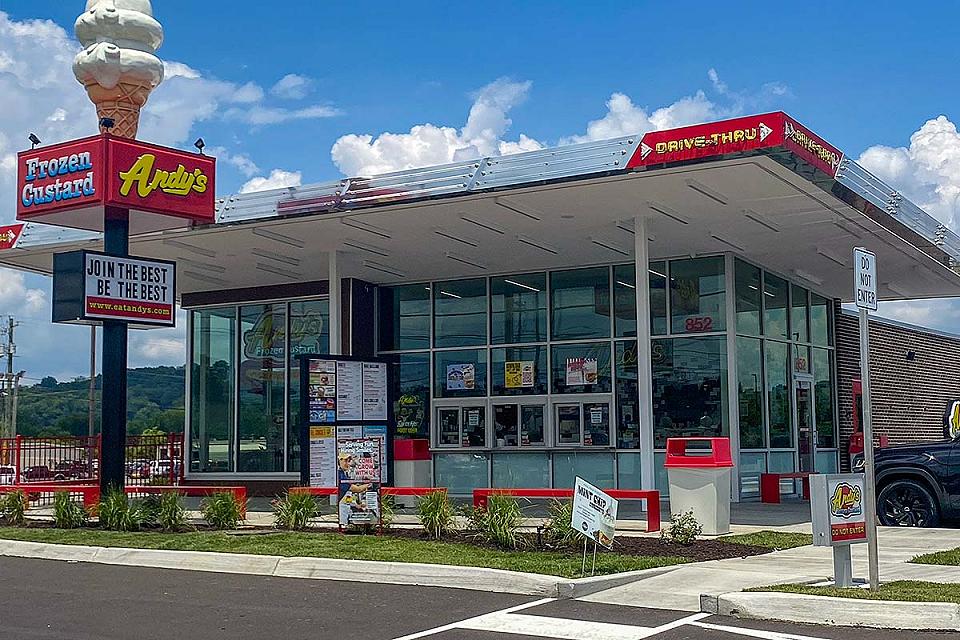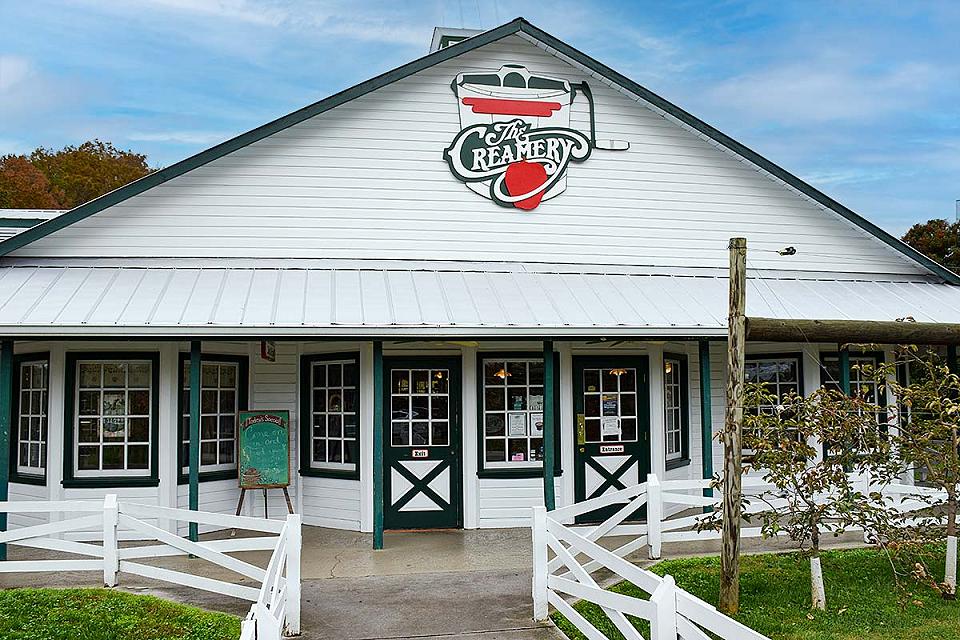 This content posted by Smoky Mountain Ziplines. Visit our home page, smokymountainziplines.com for more information on zipline adventures in the Smoky Mountains.