Blog for Zip line Attraction in the Smoky Mountains
Located in Pigeon Forge, TN and near Gatlinburg and Sevierville.
Themed Restaurants In The Smokies
By Ross Bodhi Ogle
Posted on October 22, 2019
When you're trying to decide where to dine out on vacation, and you literally have hundreds of restaurants from which to choose, it can often be difficult to narrow down your options. There are lots of styles of cuisine, lots of locations and lots of price points that can complicate the matter even further. So this week, we're feeding you a few suggestions for restaurants where the dining experience comes with a distinct theme. It may just be the deciding factor that helps you and the rest of your hungry travelers settle on the place that will serve you not only good food but also a unique dining atmosphere.
Jimmy Buffett's Margaritaville
You'll get a real island feel at this restaurant at the Margaritaville Resort at The Island in Pigeon Forge. You could start out with some peel-and-eat shrimp before moving on to an entrée like seafood mac and cheese or shrimp scampi linguine. And yes, they have plenty of cheeseburgers in paradise, including a Havana burger and a bison burger. Sandwiches, salads and a kids' menu round out the selections, and if you're searching for your lost shaker of salt, they've got you covered there too. As for atmosphere, you might just think you've landed at a Gulf Coast shrimp shack where both live and piped-in music will help you achieve those badly needed changes in attitude.
The Diner
This '50s-themed Sevierville eatery captures the essence of that decade, from its glass-brick and silver façade to its neon lighting to its menu of classic American cuisine. The fare includes onion rings, dogs, sandwiches and even entrees like batter-fried shrimp, liver and onions, and several varieties of steak. They have several categories of burgers alone, featuring items like the Shiny Diner Basic Burger, the bacon-topped Sedan Deville and the Buffalo Burger. Of course, you can't escape a '50s diner without trying one of their shakes or sundaes.
The Park Grill
The south end of the Parkway in Gatlinburg is where you'll find this majestic themed restaurant that's designed to be reminiscent of one of the classic national park lodges of the American West. It's timber-heavy structural elements and Smokies-themed elements are all heavily rooted in local history. The food's pretty good too. Try their fresh rainbow trout or fresh grilled salmon, or maybe go with a local favorite like the hickory-grilled moonshine chicken or Southern pecan chicken. They also have several steaks that are well worth the effort, and you don't want to miss an old-school Southern dessert like the blackberry cobbler, banana pudding or peanut butter mud pie.
Bubba Gump Shrimp Co.
Downtown Gatlinburg is also where you'll find this multi-level restaurant that's heavily based on the movie Forrest Gump. You'll see reminders of the movie everywhere, from photos and memorabilia to items on the menu. Naturally, shrimp is the main ingredient in many of the dishes, and you won't need Bubba sitting next to you to recite all the ways they make shrimp, including appetizers like shrimp cocktail and shrimp mac and cheese. They have a shrimp po' boy sandwich as well as the Dumb Luck Coconut Shrimp entrée. But it's not all shrimp… Look for other types of seafood as well as steaks, pasta, chicken and even Lt. Dan's Surf & Turf, featuring baby back ribs and succulent grilled shrimp. Tasty desserts and a kids' menu help make this a go-to place for all ages.
Hard Rock Café
Restaurants don't come more themed than this Pigeon Forge location of the famed Hard Rock Café chain. As you dine on grub like steak burgers, sandwiches and specialty entrees, you're surrounded by the history of rock and roll (and some country). The three dining rooms' curated exhibits are as much museum as they are restaurant décor and include actual items related to artists like Dolly Parton, Jimi Hendrix, Madonna, Taylor Swift and more. They even have live bands on their stage from time to time.
Any of these restaurants would be a good place to stop after a visit to Smoky Mountain Ziplines. Whether you've worked up a big appetite or just want a place to celebrate your victory over our Pigeon Forge canopy tours, we think a themed restaurant and ziplining are a great way to spend a day in the Smokies.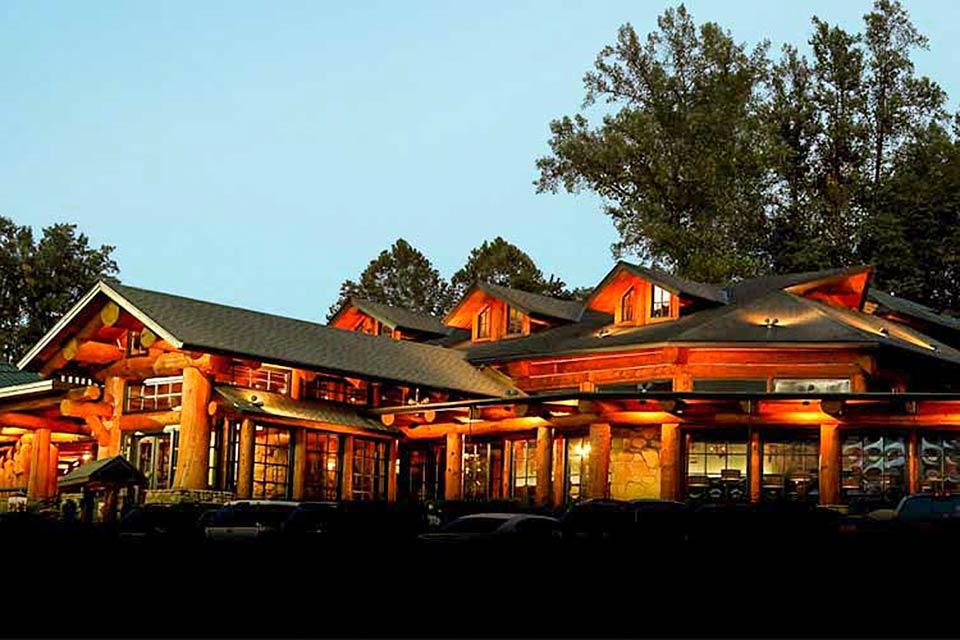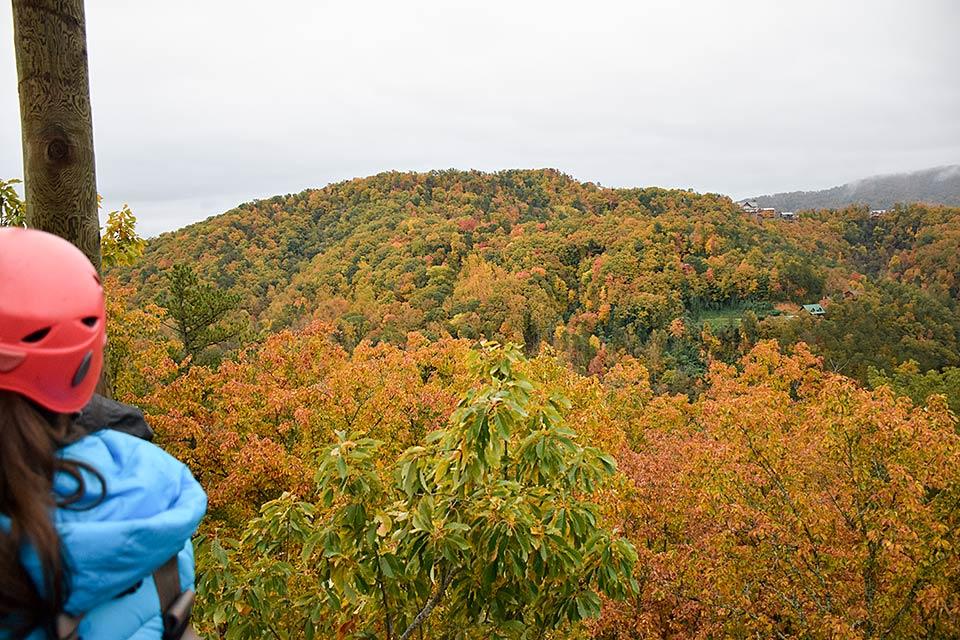 This content posted by Smoky Mountain Ziplines. Visit our home page, smokymountainziplines.com for more information on zipline adventures in the Smoky Mountains.