Blog for Zip line Attraction in the Smoky Mountains
Located in Pigeon Forge, TN and near Gatlinburg and Sevierville.
Your Zipline Connection In The Smokies
By Ross Bodhi Ogle
Posted on May 25, 2021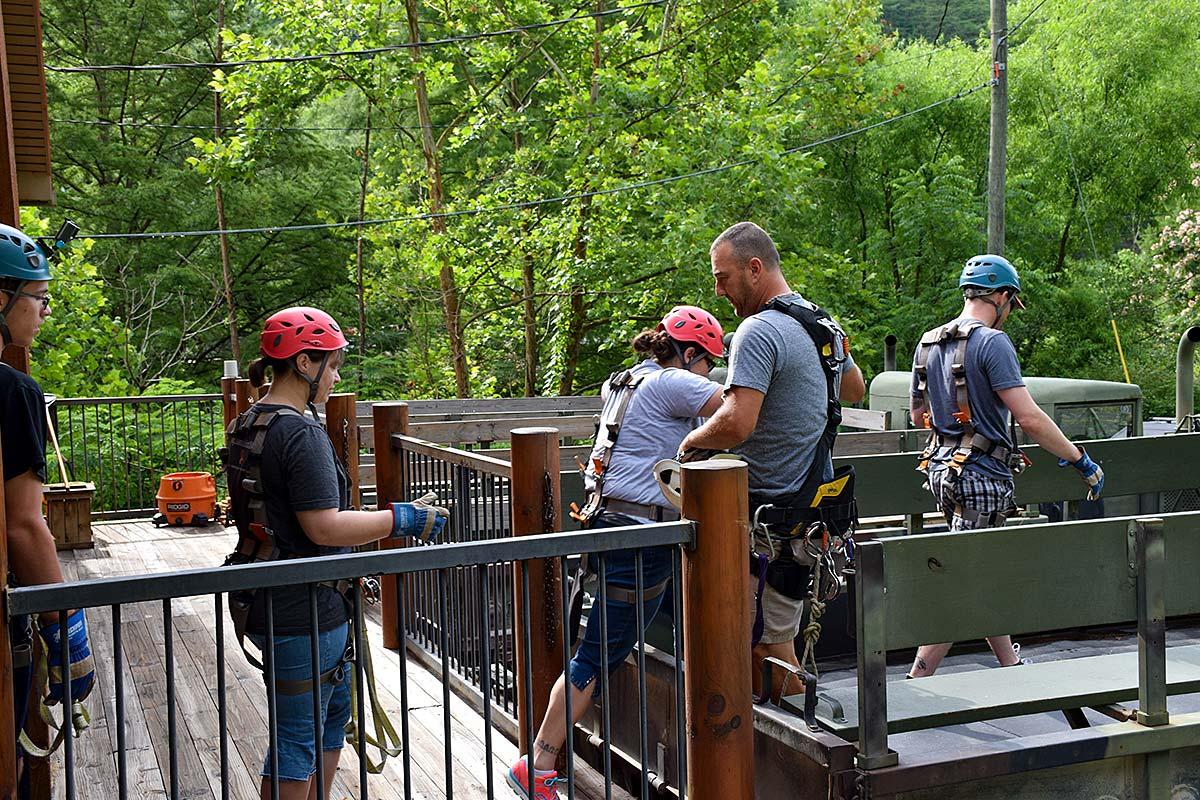 Smoky Mountain Ziplines isn't the only place in East Tennessee that has ziplines. But we're confident that we have more in store for vacationers than any other Pigeon Forge or Gatlinburg attraction that features ziplines. Our seven-line canopy tour packs a lot of fun and memories into each two-hour outing. You'll encounter adrenaline-inducing thrills, beautiful Smoky Mountain scenery, interaction with new friends and much more. That's why anyone looking to visit the mountains this summer should consider making us their zipline connection in the Great Smoky Mountains.
One of the things that makes ziplining so great is that for an extreme outdoor activity, it's quite accessible. We do have some age and weight restrictions, but for the most part, almost anyone can participate. And it's enjoyable in almost any travel configuration, whether it's just you, you and a spouse/significant other or you as a member of a larger group like a family reunion, business retreat or birthday party.
Our staff does all the hard work. All you have to do is show up, follow instructions and hang on for the time of your life. Our course even minimizes the amount of walking guests have to do between ziplines. Our guides are experienced, knowledgeable and have a great rapport with their zipline tour groups. They're on hand at the beginning of your tour, getting you outfitted with the right size safety gear, and then they give you all the instructions you'll need to know to properly and safely mount and dismount the zipline platforms and ride the ziplines themselves.
The canopy tour consists of seven individual ziplines totaling some 4,200 feet in length. And each line is unique. The ones closer to the beginning of the course are shorter, just to let newer zipliners get a feel for the process and the experience. But it won't be long before you're taking on our longest and highest ziplines, which stretch as far as 800 feet (nearly three football fields) and tower as high as 150 feet above the forest floor.
We also have several unique features that distinguish us from many of our competitors. We haul groups from our base camp to the top of the mountain and the start of the canopy tour in military transport vehicles. The ride up is a fun experience in itself. The tour also has treetop zipline platforms that tower over their surroundings and offer some of the most memorable Smoky Mountain views to be found in the area. Finally, our vertical descent station allows guests to drop by rope from one zipline platform to the next, with the assistance of guides. It's like rappelling without a wall!
While our canopy tour is the highlight of any visit to our Smoky Mountain attraction, you can also use the experience as the anchor for any number of special events at our outpost. We have the facilities to accommodate a wide range of events including team-building exercises for businesses, family reunions, school and church groups, birthday parties and many, many more.
Our schedule is really starting to fill up as we transition from spring to summer, so we still require any party wishing to zipline with us, regardless of size, to contact us first to schedule a tour. You can do that by calling us or by making a reservation on the website.
We can't wait to see you here this summer and be your Smoky Mountain zipline connection.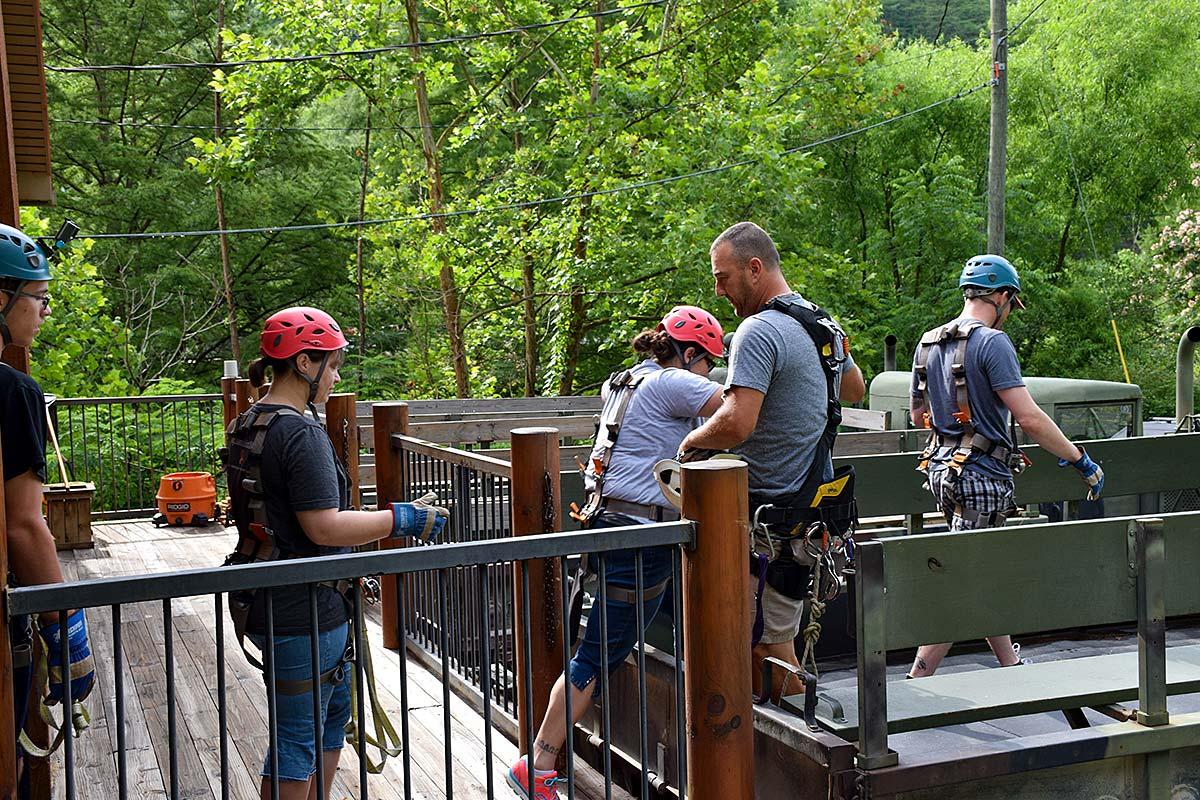 This content posted by Smoky Mountain Ziplines. Visit our home page, smokymountainziplines.com for more information on zipline adventures in the Smoky Mountains.