Blog for Zip line Attraction in the Smoky Mountains
Located in Pigeon Forge, TN and near Gatlinburg and Sevierville.
4 Great Reasons To Come To The Smokies In October
By Ross Bodhi Ogle
Posted on October 10, 2017
Outside the traditional summer vacation months of June, July and August, October is the busiest time of the year in the Great Smoky Mountains of Tennessee. From Great Smoky Mountains National Park to the communities of Gatlinburg, Pigeon Forge and Sevierville, people from all over the world descend on our little corner of the Smokies for what is generally regarded as "the other peak season."
Why is that, you may wonder? This week, we'll tell you about four great things that October has going for it that make it one of the best times of the year to come to the mountains.
1. Fall Colors
We talked about this in detail in last week's blog post, but suffice it to say that the annual transformation of foliage from summer green to the yellows, oranges and reds of autumn is the main reason that so many people love the Smokies in fall. We're not quite at peak colors yet, so if you haven't planned your trip to the mountains, you've still got plenty of time. Colors usually reach their most vibrant hues as we get closer to late October but before the leaves actually start falling from the trees. Right now, you can start to see some real color in the higher elevations, so you're probably looking at taking a mountaintop hike or a scenic drive up to the crest line of the Smokies in order to get the best views. Otherwise, just wait a couple more weeks, and you'll see some of that good stuff down here in the lower elevations as well.
2. Crafts Galore
There's something about fall that just goes hand in hand with crafts, possibly because autumn decorations often employ a fair amount of craftsmanship. Wherever you go in the Smokies, you're bound to run into arts and crafts showings, whether you're visiting the Great Smoky Arts & Crafts Community in Gatlinburg (which is a crafty place year 'round) or stopping by Dollywood during it's annual Harvest Festival, when guest crafters from all over the country join the Pigeon Forge theme park's regular community of artisans for a month of displays and demonstrations of skilled handiwork. Also, events like the Gatlinburg Craftsmen's Fair and the Pigeon Forge Rotary Club Craft Fair host a concentrated number of guest crafts people from around the nation. No matter how you get your arts and crafts fix, you'll be exposed to a wide range of time-honored skills, such as jewelry, painting, textile art, woodworking, doll making, pottery, chainsaw carving and more.
3. Awesome Fall Weather
October was made for doing things outside in the mountains. The days can be anywhere from seasonably pleasant to unusually warm, but the evenings are starting to get crisp without being uncomfortably cold. It's the ideal time for taking a hayride, sitting around a fire pit with friends at night or enjoying the Smokies' many outdoor attractions and activities in comfort. For example, here at our Smoky Mountains zipline outpost, you're likely to have great weather for a morning or afternoon on our canopy tour – which, by the way, comes complete with panoramic views of the mountains in all their fall glory.
4. Halloween
We know a lot of you out there are certified Halloween fanatics. If so, this is definitely your season for scares, and if you're going to be in the Smokies for the next few weeks, you'll have plenty of opportunities to get your chill on. First of all, attractions like Mysterious Mansion and Ripley's Haunted Adventure are open all year long to provide guests with frights aplenty. During Halloween season, though, you'll also find a variety of local fright-house attractions popping up, not to mention walking tours of spooky spots throughout the area. If you're more into Halloween just for the candy, don't worry. You'll find several trick-or-treating opportunities offered by city governments and local businesses in the week leading up to October 31.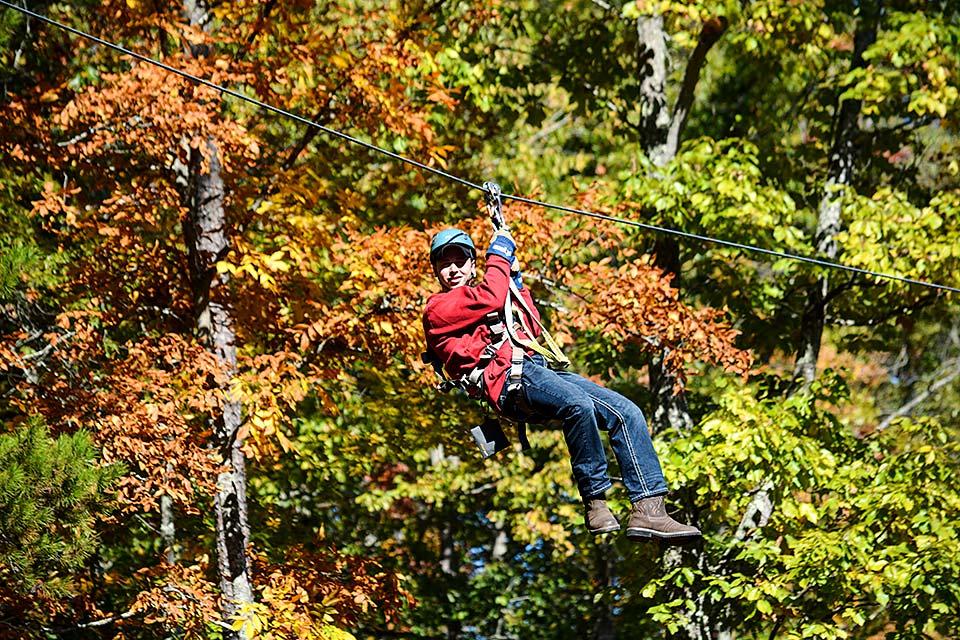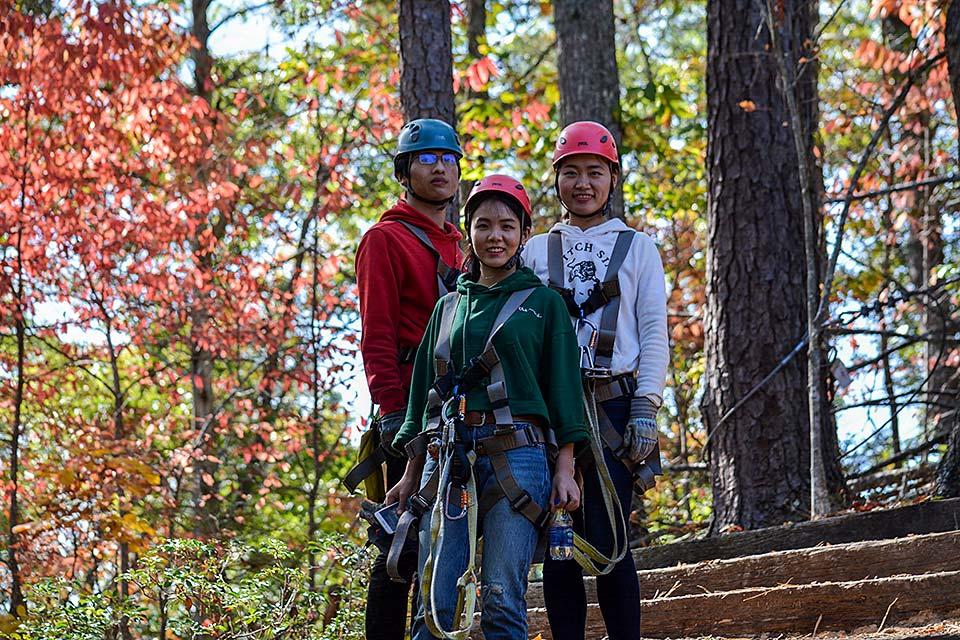 This content posted by Smoky Mountain Ziplines. Visit our home page, smokymountainziplines.com for more information on zipline adventures in the Smoky Mountains.