Blog for Zip line Attraction in the Smoky Mountains
Located in Pigeon Forge, TN and near Gatlinburg and Sevierville.
4 Things To Do On Your Fall Smokies Vacation
By Ross Bodhi Ogle
Posted on November 7, 2017
Autumn is one of the best times of years to come to the Great Smoky Mountains of Tennessee. Whether you're with a spouse/significant other, the whole family, friends or even a large group, there are plenty of good things around here to make any journey well worth your time. It doesn't matter if you plan to stay for just a weekend or an entire week, you'll discover plenty of cool things to do and places to see. So get ready to fill in those calendars; you can start by taking a few of these suggestions along the way:



1. A fall hike
With daytime temps in the 50s (on average), there's no better weather for hiking the Great Smoky Mountains than right now. We still have a few rainy days here and there, but you're also likely to catch a gorgeous, sunny, fall day in the Smokies for heading to the national park. Once you're there, you can take your pick of some 800 miles of hiking trails, offering any kind of destination you might want. What are you in the mood for – a mountaintop trek, a waterfall, a nature stroll? Even if you're not in the mood for hiking, you can still see a lot of beautiful views and mountainscapes by taking an auto tour through the mountains. Recommended routes include the Cades Cove loop, the Roaring Fork Motor Nature Trail and U.S. 441 (Newfound Gap Rd.) between Gatlinburg and Cherokee, NC.
2. Shop, shop, shop
With Christmas looming (less than two months away), chances are you still have a lot of shopping to do, and you can take care of a lot of those wish-list items with a retail excursion or two in the Smokies. Outlet malls are popular, because they offer a huge selection of quality name-brand items at discounted prices. But you'll also find tons of specialty shops and boutiques offering unique items you won't find in most retail locations. And don't forget about the Great Smoky Arts & Crafts Community in Gatlinburg, an eight-mile loop of artisans and craftsmen practicing their skills at dozens of studios, workshops and galleries. Stop in and browse their hand-made merchandise, or just spend some time watching the artists at work. The community has studios producing everything from pottery, soap and hand-made brooms, to jewelry, woodwork and original paintings.
3. See a Christmas show
During November and December, the many theater venues in Pigeon Forge, Gatlinburg and Sevierville get into the Christmas spirit with holiday-themed shows featuring beloved Christmas carols and hymns, festive seasonal decorations and costumes, and, very likely, a visit from ol' Saint Nick. Sometimes, the holiday shows are completely different from what they offer through the rest of the year, and sometimes, they're simply seasonal modifications of the usual fare. But regardless, the theaters of the Smokies offer a wide range of entertainment, from shows that are predominantly musical in nature (country, bluegrass, gospel, oldies rock, soul) to magic shows, comedy revues, celebrity tributes and even Biblically based productions.
4. Do something adventurous
It's not every day that you get to escape the everyday. So while you're visiting this cool part of the country, why not try something that's cool too? Maybe you've always wanted to go skydiving or ride an ATV or try a zipline for the first (or 21st) time. At Smoky Mountain Ziplines, we've got you covered on that front, offering one of the most complete zipline experiences in the area and that has been rated as the number-one outdoor attraction in Pigeon Forge. We've got multiple lines that run high and fast, giving you more total air time than almost any other place in the Smokies. It's a lot of adrenaline at a great value, so try us out to see why ziplining Pigeon Forge, Tennessee, is a must-do autumn adventure. Note that through the end of the year, we are open on weekends only, except for the Thanksgiving and Christmas holidays.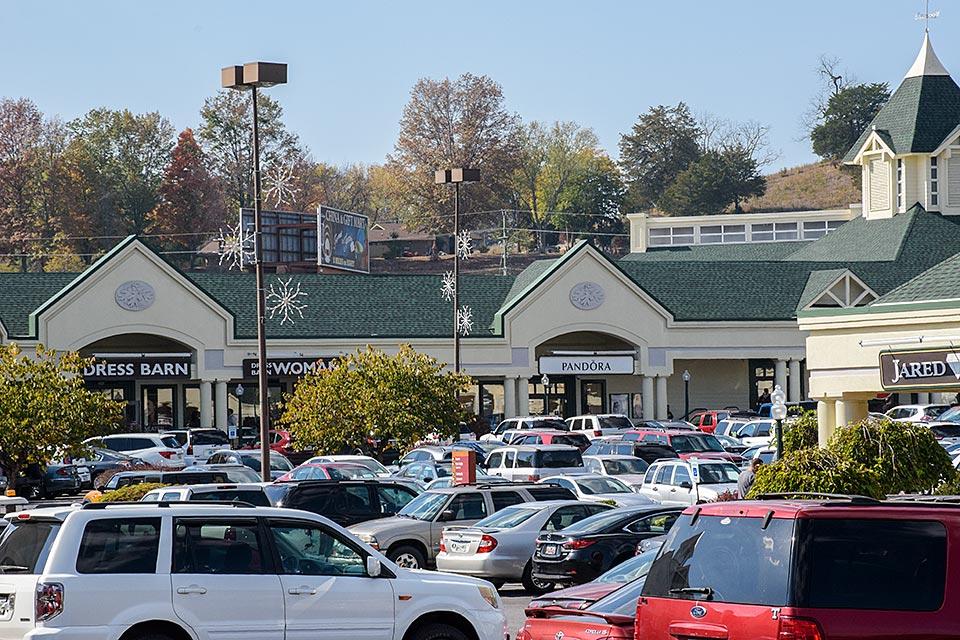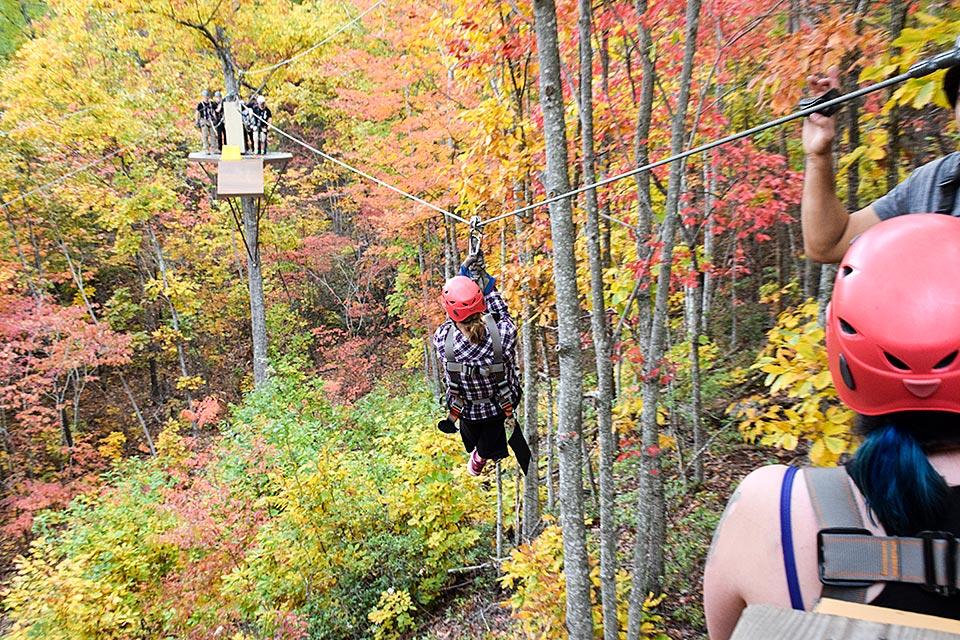 This content posted by Smoky Mountain Ziplines. Visit our home page, smokymountainziplines.com for more information on zipline adventures in the Smoky Mountains.