Blog for Zip line Attraction in the Smoky Mountains
Located in Pigeon Forge, TN and near Gatlinburg and Sevierville.
Ziplining Around The World
By Ross Bodhi Ogle
Posted on June 2, 2015
We've got a lot going on at Smoky Mountain Ziplines this season. Our existing canopy course and SuperZip lines are giving visitors from all over the country lots of thrills in the Great Smoky Mountains of East Tennessee. Our attraction near Pigeon Forge consistently gets high online customer ratings, because we have so many different zipline experiences and because we offer a lot of action for the price.
This week, we thought it might be interesting to also give you a peek at some other exciting zipline attractions from around the world. The countries, settings and experiences vary from location to location, but all of us as zipline vendors have one thing in common – the ability to help our guests undertake an extreme outdoor activity that's accessible to almost anyone interested in meeting the challenge.
And as you'll see, some of these challenges are more daunting than others!
For starters, what do you think about this zipline in the Slovenian city of Bovec? At two miles long and up to 650 feet off the ground, it's one of Europe's longest ziplines,.
To see two different first-person accounts of this ride, check out the following videos:
http://www.dailymail.co.uk/travel/travel_news/article-3064088/POV-footage-takes-ride-one-Europe-s-longest-zip-lines.html
http://www.travelpulse.com/news/entertainment/two-mile-slovenian-zipline-demands-all-of-your-bravery.html
Speaking of video, they're taking that to the next level at KapohoKine Adventures on the big island of Hawaii. This outfitter offers GoPro helmet cams to guests as part of a package upgrade, so they can preserve their journeys in high-def glory.
Their zipline course offers Pacific Ocean views and eight different lines that take riders through surroundings like a lush rainforest, a river and roaring waterfalls. The 1,000-foot descent spans features like elevated platforms and suspension bridges.
Meanwhile, back on the other side of the pond in Wales, Zip World Caverns features 15 ziplines located in what was once a slate mine. Now billed as the world's largest underground zipline course, the attraction whizzes passengers past sheer rock walls in a dark and chilly setting that's guaranteed to bring on the heebie-jeebies.
The tour lasts about three hours, and dramatic lighting effects enhance the experience inside the vast cavern. Check out this video describing how the attraction was built:
http://www.telegraph.co.uk/finance/financevideo/11614289/Zip-World-Caverns-How-a-UK-company-built-15-ziplines-underground.html
Back here in the Smokies, our nine-line canopy tour offers some of the longest and fastest lines in the area, some of which will get you speeding along as fast as 40 miles per hour. For an even more intense outing, try out SuperZip lines, which ramp things up a notch or two (available only to those who have first completed a canopy tour).
What our visitors seem to enjoy most, however, is our Smoky Mountain scenery. Our outpost is located in the scenic foothills of the Smokies and delivers gorgeous views of the surrounding woodlands and majestic mountain peaks in the distance. It's truly an experience you'll always remember.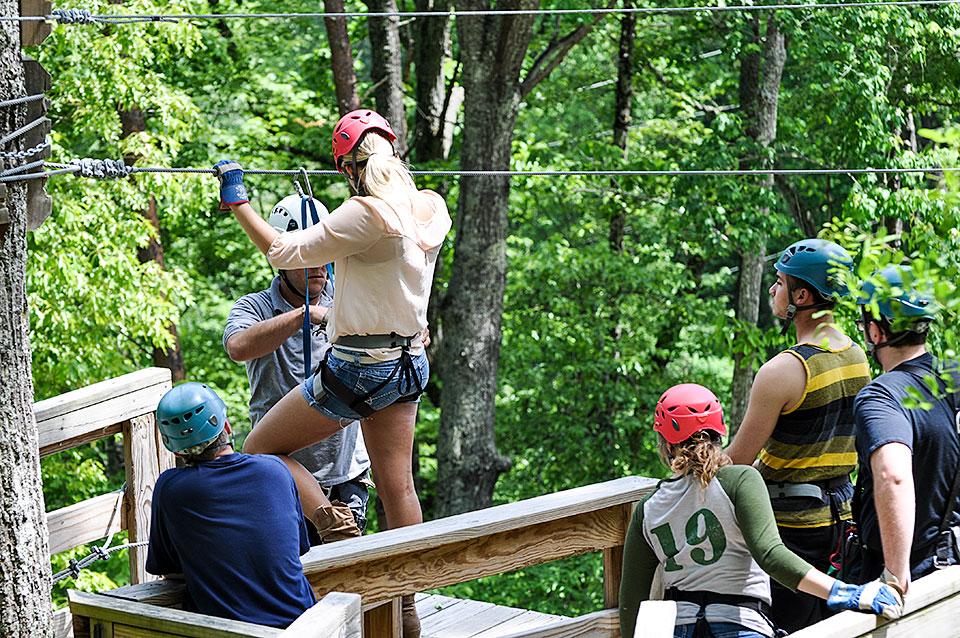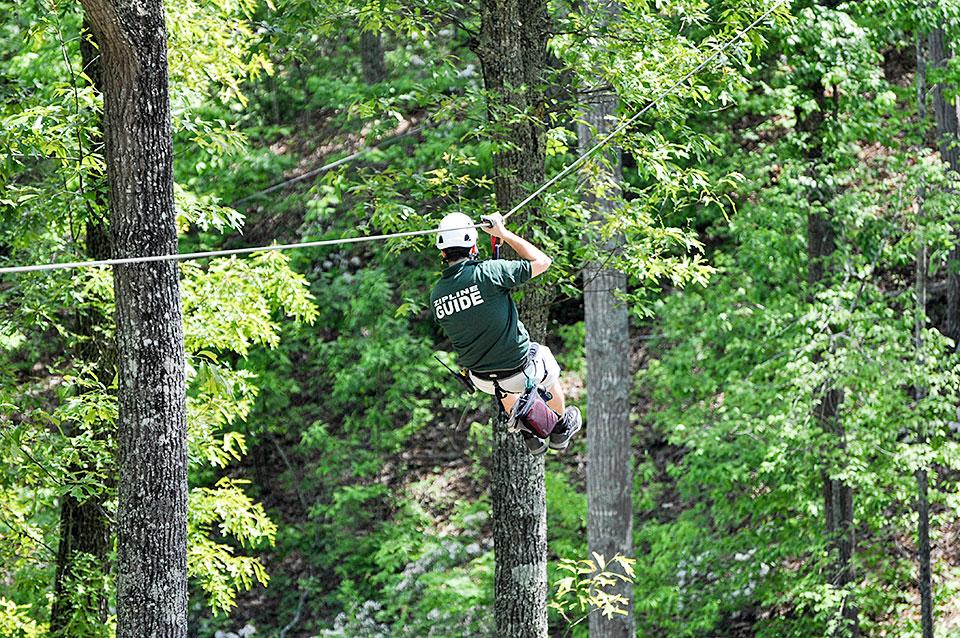 This content posted by Smoky Mountain Ziplines. Visit our home page, smokymountainziplines.com for more information on zipline adventures in the Smoky Mountains.