Blog for Zip line Attraction in the Smoky Mountains
Located in Pigeon Forge, TN and near Gatlinburg and Sevierville.
Ziplines Then & Now
By Ross Bodhi Ogle
Posted on July 20, 2021
Ziplining has become a popular recreational and vacation activity in the United States in the last 10 years or so. But it's not a new phenomenon by any means. What is relatively new about ziplines is the notion of riding them purely for fun and excitement. The history of the zipline, however, shows that when they originated, they were used for more practical purposes.
It's believed that the very first ziplines were implemented in China-in the Nujiang Valley of Yunnan Province, to be precise-more than 2,000 years ago. These zip wires, as they were called, were used to safely cross rivers, as opposed to swimming or relying on a ferry. Many of those lines survived into this century. Early zipline use has also been documented in India and Japan as early as 250 BC.
The first recorded use of a zipline for entertainment purposes was in 1739, when steeplejack and rope slider Robert Cadman used a zipline to descend from the top of a church. The device was also referred to by H.G. Wells in his novel The Invisible Man, in which it was called "an inclined strong."
The popularization of ziplines for recreational purposes may have been derived from the use of Tyrolean traverses, which is a means of traveling from one point to another by rope while mountaineering. In the Australian outback, ziplines were sometimes used for delivering necessities to people working on the far side of a valley, and they may have been used by Australian troops to deliver food, main and ammunition to forward positions during times of conflict.
In the 1970s, wildlife biologists began setting up ziplines as a way to study and explore the dense rainforests of Costa Rica without disturbing the environment. The concept of modern-day canopy tours for entertainment and tourism purposes developed from there.
Today, ziplines go by lots of names, including zippies, zip wires, aerial runways, aerial rope slides and the aforementioned Tyrolean traverses, just to mention a few. Here are more interesting facts about the beloved zipline:
North Carolina is the state with the most ziplines. The Tarheel state has 24 commercial zipline outfitters as of 2018.
72 countries and six continents in the world have commercials ziplines.
The most people to go down a single zipline in one hour was 183 – achieved by ACE adventure resort in West Virginia on June 3, 2012.
You can travel internationally on ziplines. The Limite Zero Zipline crosses the Guadiana River from Spain to Portugal.
Ziplines in Costa Rica generate approximately $120 million in annual revenue.
In New Zealand and Australia, a zipline is known as a "fly fox."
Children in the Hongdae village in China use a zipline to cross a 460-foot deep and 260-foot wide gorge to travel to and from school.
Here at Smoky Mountain Ziplines, we have kept up the tradition of the canopy tour established some 50 years ago in Costa Rica. Except instead of touring the lush jungles of Central America, you travel through the dense, mature forest growth of the Great Smoky Mountains on our ziplines in Pigeon Forge.
Our canopy tour features seven ziplines of varying lengths and heights, with unique features such as towering treetop platforms, a vertical descent experience and unparalleled Smoky Mountain views.
Tours groups are limited in size, and each excursion lasts a couple of hours. We provide all the safety equipment, transportation and instruction you'll need on your journey. And keep in mind that ziplining is the ideal outdoor activity for company team-building exercises, family reunions, birthday parties and other types of group outings.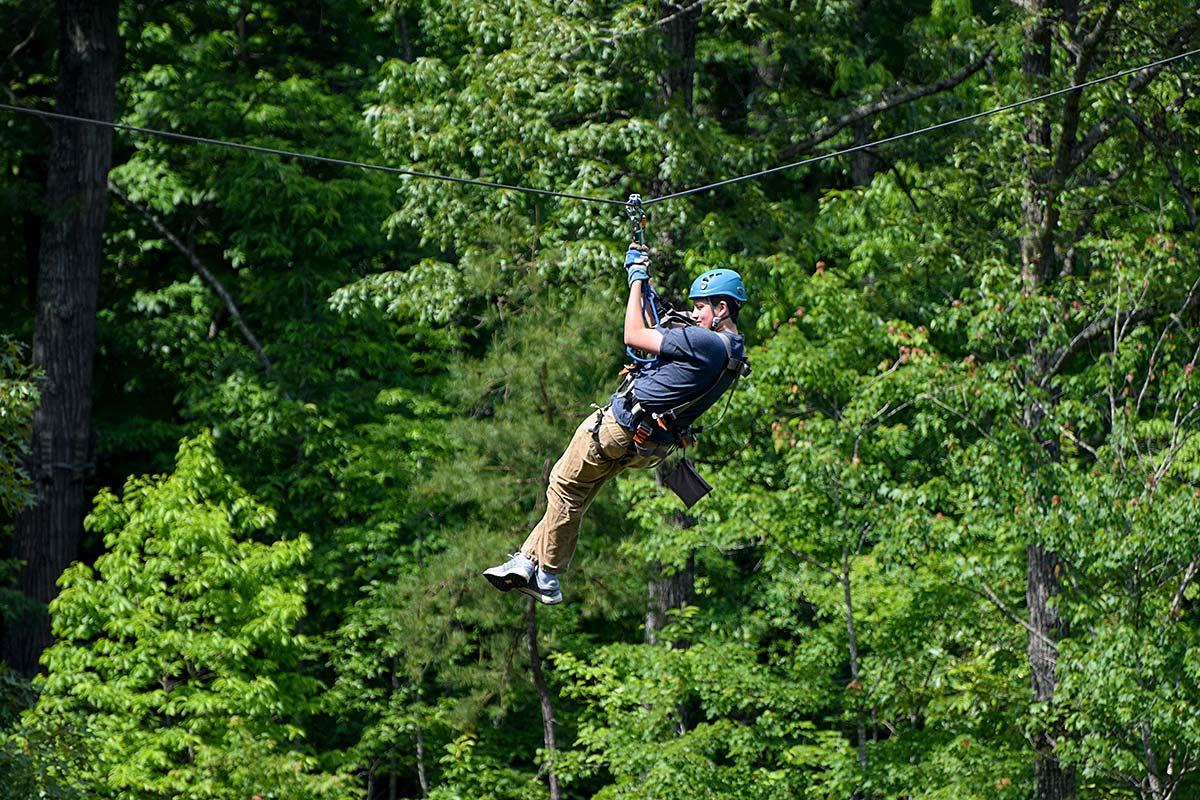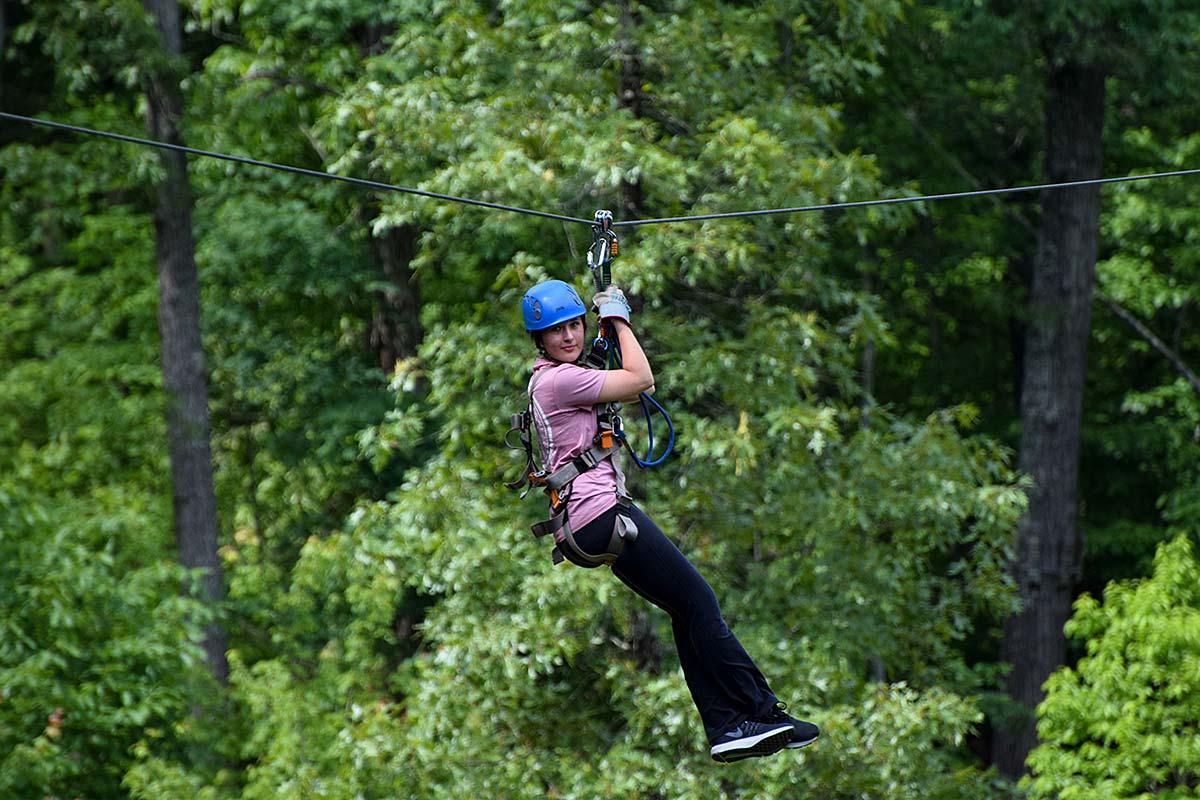 This content posted by Smoky Mountain Ziplines. Visit our home page, smokymountainziplines.com for more information on zipline adventures in the Smoky Mountains.