Blog for Zip line Attraction in the Smoky Mountains
Located in Pigeon Forge, TN and near Gatlinburg and Sevierville.
Let's Go Ziplining!
By Ross Bodhi Ogle
Posted on March 15, 2022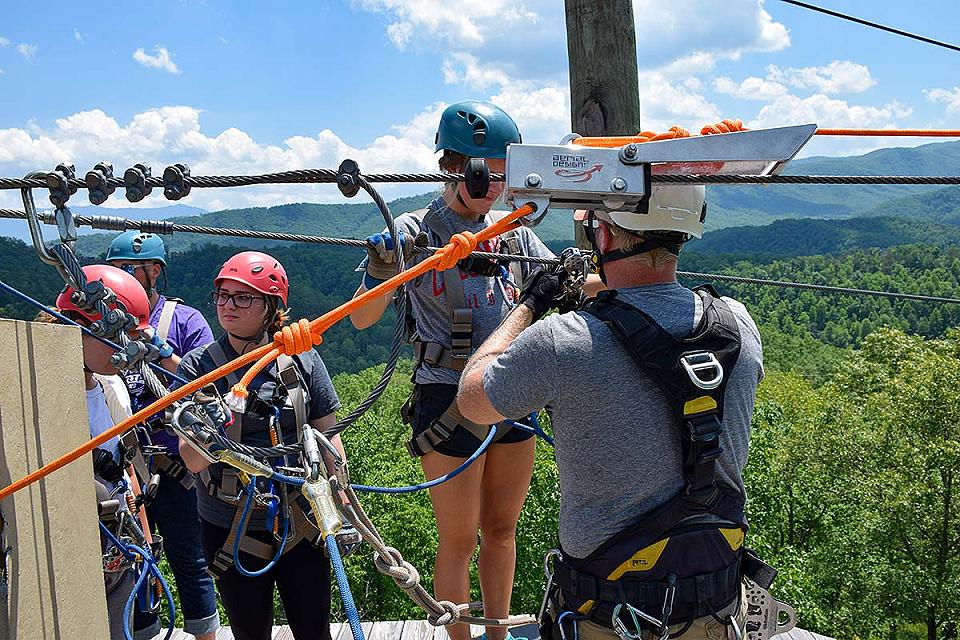 We've only been open a couple of weeks this season, but we've already seen an entire year's worth of weather in that short span of time. We've gone from warm, pleasant days to a blizzard and then back to sunny again. Welcome to East Tennessee in springtime!
As we acclimate to the 2022 season, however, we're confident that the cold snaps and the freak snowstorms will become distant memories and that warmer days will give us lots of opportunities to welcome Smoky Mountain visitors to our zip lines. Gatlinburg, TN, and Pigeon Forge, TN, are getting geared up for spring, and we're no exception. Here's what you can expect if you make Smoky Mountain Ziplines a part of your vacation plans this year.
We offer one of the largest zipline experiences in the Smokies, with seven lines that total more than 4,200 feet in length. That's the equivalent of ziplining nearly a full mile. And our course is designed to accommodate zipliners of all experience levels. Our shortest lines are at the beginning of the course, to give newbies a chance to acclimate to the experience and get a feel for it. But soon, you'll be shooting across ziplines that are as long as 800 feet and are suspended more than 150 feet above the forest floor.
As you move along in your zipline tour, you'll notice that many of the platforms are purely manmade structures, but some of them are perched in tall treetops, offering up the perfect venue for appreciating views of the surrounding mature woodlands as well as the majesty of the Great Smoky Mountains in the distance. We definitely have some photo-worthy vantage points here at our Pigeon Forge outpost, so be sure to get a few snaps in while you're at it.
Our course also offers more than ziplining, including a vertical-descent feature that's sort of like rappelling. With the assistance of your tour guides, you'll be lowered from one of the landing platforms to the next platform, by ropes, a distance of about 30 feet. From there, you continue your zip line tour.
And speaking of our guides, they're your key to having a memorable day in the Smokies. They greet you at our outpost and help get you geared up with all the safety equipment you'll need for the day-a harness, a helmet and gloves. They'll also give you all the instructions you'll need to safely exit each launch platform and coast your way across the treetops to the next platform at the end of the line. Yes, there are some procedures you'll want to follow, but don't forget to look around and appreciate not just the beauty of your surroundings but also the exhilaration of flying like a bird.
You'll also find that our staff can be pretty entertaining in its own right. Our team of knowledgeable and experienced guides is good not only at keeping each tour group safe but also knowing how to ease jitters with a well-placed funny comment or story. And unless you're part of a large group, chances are that your tour will include at least a few people you don't know, so ziplining with us is always an easy way to make new friends.
Another part of our zipline experience is the transportation phase of the tour. Once you're geared up at our outpost, we'll shuttle you to the top of the mountain in one of our vintage, open-air, military transport trucks. Just hang on and enjoy the scenery as you climb twisty mountain roads to get to the first zipline. And when you finish the last one, a truck will be waiting once again to return you to your vehicle.
We do require that you book your tour in advance. Give us a call or visit our website today to get started!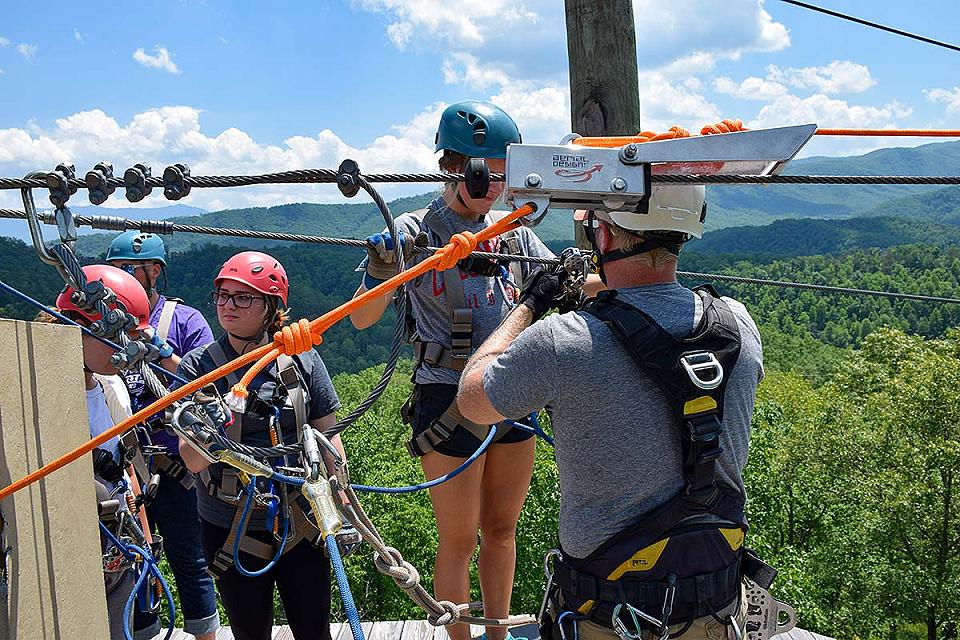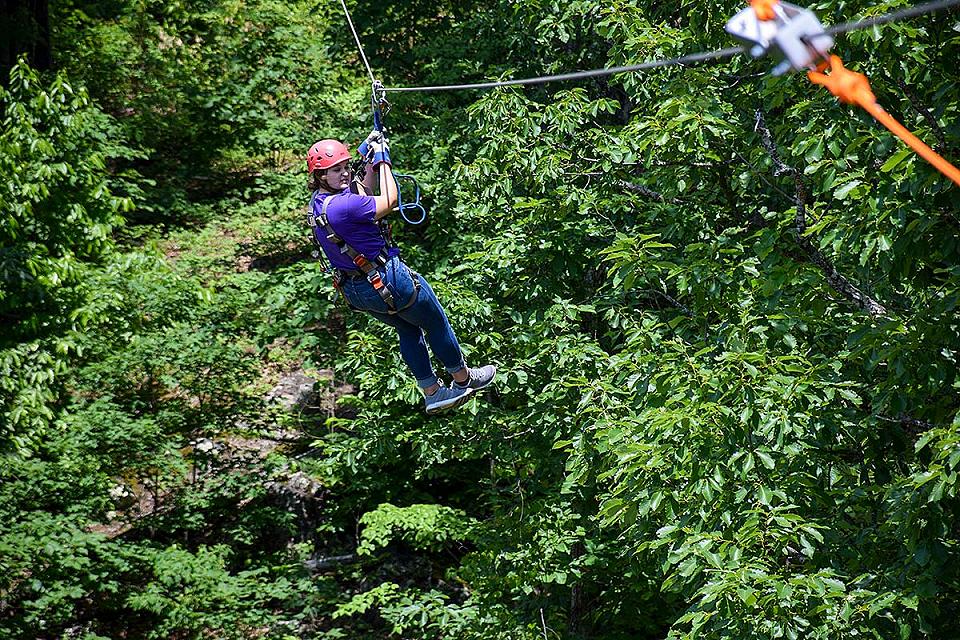 This content posted by Smoky Mountain Ziplines. Visit our home page, smokymountainziplines.com for more information on zipline adventures in the Smoky Mountains.