Blog for Zip line Attraction in the Smoky Mountains
Located in Pigeon Forge, TN and near Gatlinburg and Sevierville.
Ziplines - They're Not Just For Fun, You Know...
By Ross Bodhi Ogle
Posted on April 4, 2017
When you think about ziplining, the first thing you probably think of is the fun outdoor recreational activity. Just like we do every day here at Smoky Mountain Ziplines, it's the kind of ziplining, where you strap on a safety harness and helmet, clip onto a zipline and go sailing off into the wild blue yonder, soaring among the treetops with the wind in your face.
And now that we're into the full swing of spring here at our Gatlinburg/Pigeon Forge/Sevierville zip line attraction, folks coming back to the Smokies for 2017 are taking full advantage of everything we have to offer – a newly redesigned course with long, fast ziplines, great views of the mountains, hands-free braking and an exciting rappelling feature.
Overall, ziplining as a form of entertainment has grown in popularity in the past decade or so, and now zipline courses are springing up all over the world. In fact, it seems that some vendors are always trying to one-up each other, to see who can build the highest, longest and fastest ziplines in the world.
But ziplines can be used for more than just having fun. In fact, they were originally utilized as useful transportation tools in tropical regions where ground transportation wasn't always the most efficient means of getting people and materials from place to place. And these days, ziplines are still being used for constructive purposes in a variety of ways.
For example, astronauts used to train on ziplines as a means of emergency escape from the space shuttle – in case a dangerous situation arose while the crew was still on the launch pad. And now ziplines are part of a new crew capsule system being developed by Boeing, which will eventually be used to launch astronauts to the International Space Station. It will allow astronauts to launch from the United States (instead of Russia) for the first time since 2011.
In those instances, crews would evacuate the capsule, get into a specially designed zipline chair and coast away from the rocket, to the ground, at high speed. Boeing's new system would utilize five different lines and four zipline chairs, each of which is activated when a crewmember sits in it.
To learn more about how the new system was modeled after a zipline attraction in Colorado, watch this video.
Meanwhile, ziplines were used last month to rescue victims from dangerous floods in the city of Lima, Peru. Rescuers used ziplines to pull to safety several people and their pets that had been stranded by floodwaters in the Lima suburb of Lurigancho-Chosica. The flooding that occurred in that region was deadly, but thanks to the use of ziplines, a number of people were spared.
Watch these ziplines in action in this video: The narration is in Spanish, but the footage is still dramatic to watch.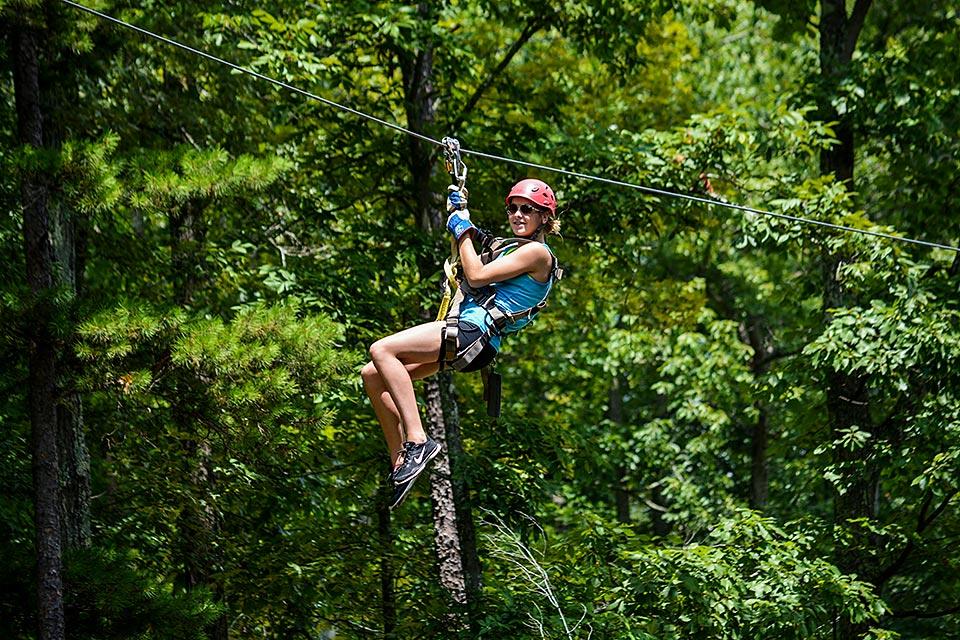 This content posted by Smoky Mountain Ziplines. Visit our home page, smokymountainziplines.com for more information on zipline adventures in the Smoky Mountains.