Blog for Zip line Attraction in the Smoky Mountains
Located in Pigeon Forge, TN and near Gatlinburg and Sevierville.
The Smokies Are More Magical Than Ever
By Ross Bodhi Ogle
Posted on April 30, 2019
In case you haven't noticed lately, Pigeon Forge and Gatlinburg have become some of the most magical cities in the Smokies. We don't mean that figuratively either. These days, there are no fewer than four different live magic shows taking place at different theater venues around the area. We guess you can chalk that up to the fact that magic is universally appealing and entertaining. Mankind has enjoyed not believing his own eyes for centuries, so it should come as no surprise that when traveling, 21st-century vacationers enjoy taking a couple of hours to lose themselves in a world of impossibilities.
This week, we're going to give you a quick run-down of what's in store for those of you who are magic-minded. Some of these shows have been around for decades. Some are fairly new. But in all cases, you're sure to find a production somewhere around the Smokies that will make you believe that magic is real.
The Wonders of Magic
Illusionist Terry Evanswood has been starring in his own magic show in Pigeon Forge for about 20 years now, making him one of the true elder statesmen of the local theater scene. In fact, he's the longest running headline performer in town. His show, The Wonders of Magic, has been captivating audiences at the WonderWorks attraction for much of that time. His sold-out shows there are known for entertaining folks of all ages with everything from close-up magic (shown on large-screen monitors so everyone cans see) to large-scale illusions that rival anything you'd see on a Vegas stage. There are plenty of opportunities for audience participation, but this is still a polished production that benefits from professional lighting, sound and special effects. In May, show times are at 5:30 p.m., four days a week, and by the end of the month, shows run six days per week at 5:30 and 8:30 p.m.
Magic Beyond Belief
This show takes place just two doors down from WonderWorks, at the Smoky Mountain Opry (known as the Louise Mandrell Theater once upon a time). In addition to a music production, the theater presents magician Darren Romeo in a show called Magic Beyond Belief. This multimillion-dollar presentation brings magic and music together in a daily event featuring illusions, musical tributes, exotic animals and mythical creatures like unicorns and mermaids. This show also utilizes, lights, sound, special effects and props to maximum effect, and audience members get their chance to be in the spotlight too. Romeo was a protégé of the legendary Siegfried and Roy, and he's the only magician in the world allowed to perform Harry Blackstone's famous legacy of the floating light bulb. Shows run six days per week – 3 p.m. most days, except for 10:30 a.m. on Tuesdays.
Magic Spectacular
Steven and Cassandra Best star in this mystifying stage production that takes place at Memories Theatre in Pigeon Forge. Right now, shows are Saturdays only at 5 p.m., but starting in June, they'll be doing shows on Tuesdays, Thursdays and Saturdays at 5 p.m. The Bests have performed their dynamic show on stages all over the world, in more than 20 countries, in addition to headlining their own show in Las Vegas for five years. Their stage spectacle involves close-up routines, classic illusions, animal friends and high-energy production values.
Impossibilities – Magic, Mindreading and Mayhem!
We now leave Pigeon Forge and take you to the heart of downtown Gatlinburg to check out this unique magic show, which is staged in the Iris Theater in the main level of the Space Needle attraction. Magical comedian Chris Collins and mentalist Erik Dobell deliver a night of stunning magic, reality-shattering mind reading and hilarious mayhem, all suitable for the whole family. Combined, the duo has more than 40 years of experience in the magical arts, and their show has taken them to Vegas and across the globe. Shows are on Tuesdays, Thursdays and Saturdays in May, and during peak season, they do shows five to six days a week. Show times are at 8 p.m.
Although we may not have exotic animals and fancy lights and beautiful assistants, we at Smoky Mountain Ziplines do have one magic trick up our sleeve… We know how to make people appear at our Smoky zipline attraction! Ba-dum tsss…That's right; we're open, the weather is great, and we're ready to get you into the next group heading to the top of the mountain for a wild zipline adventure you'll be talking about for years. Call us today and make boredom disappear!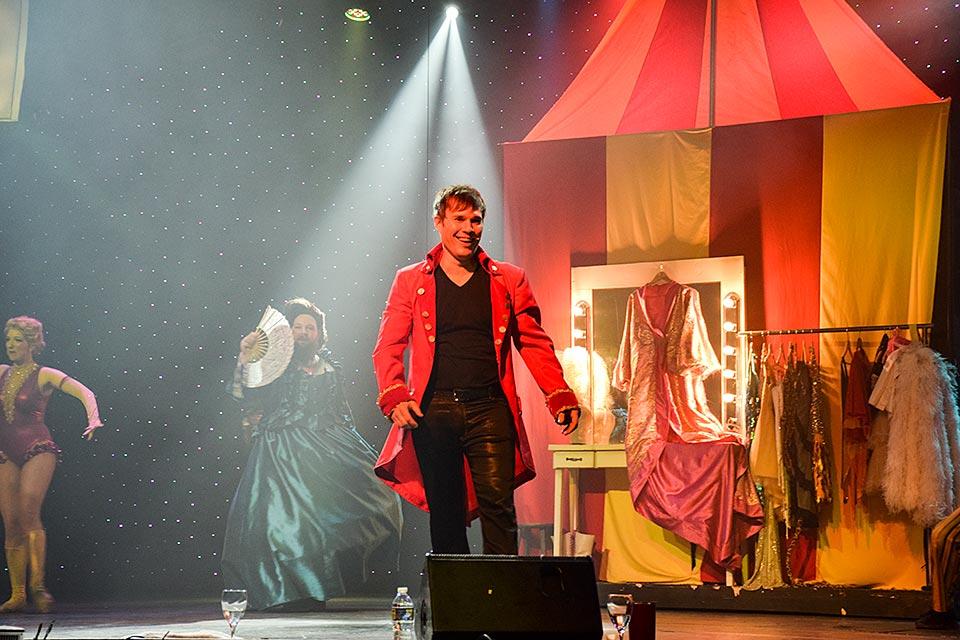 This content posted by Smoky Mountain Ziplines. Visit our home page, smokymountainziplines.com for more information on zipline adventures in the Smoky Mountains.