Blog for Zip line Attraction in the Smoky Mountains
Located in Pigeon Forge, TN and near Gatlinburg and Sevierville.
Let The Ziplining Begin
By Ross Bodhi Ogle
Posted on March 9, 2021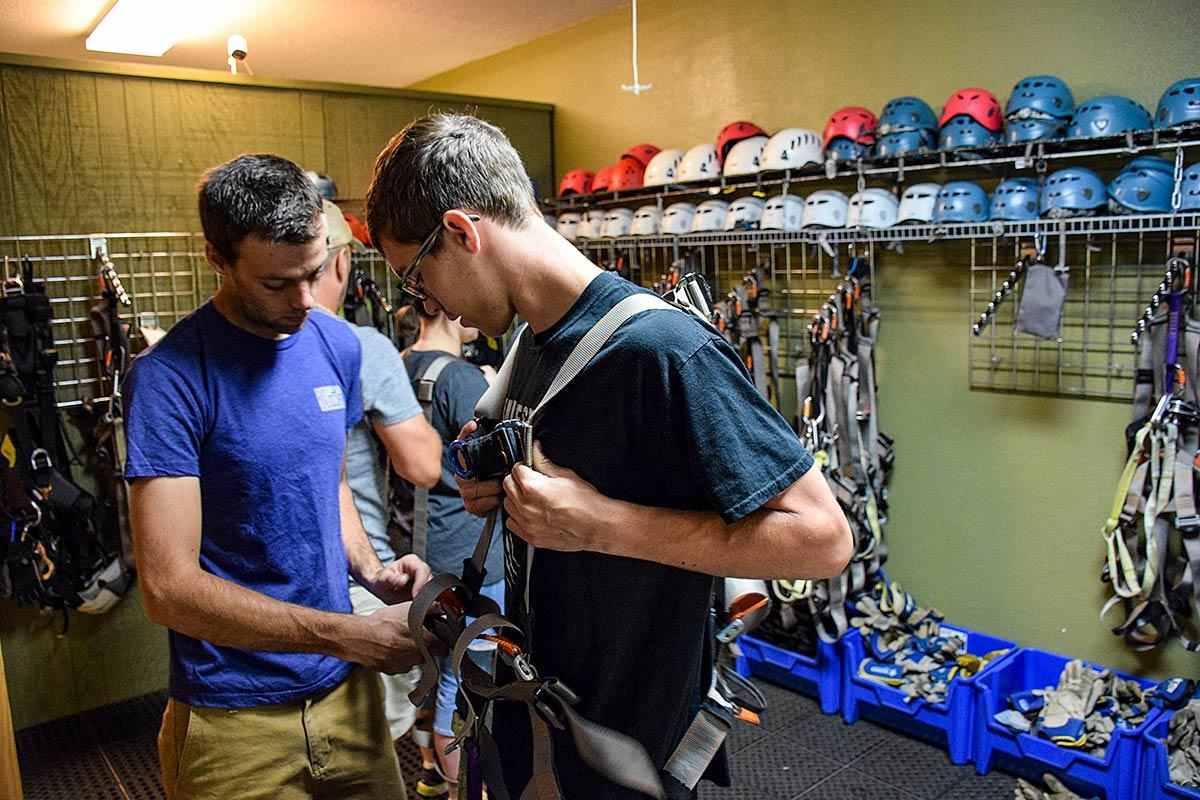 We are officially open up for the 2021 season here at Smoky Mountain Ziplines! We're looking forward to nearly nine months of awesome ziplining action in the Great Smoky Mountains of Tennessee.
Our outpost is on Mill Creek Road, just two miles from the Parkway in Pigeon Forge. It's a quick drive from the heart of town, but once you step onto our property, you'll be surrounded by beautiful, wooded foothills with amazing views of the Smokies' highest peaks. When you arrive, just check in at the desk and enjoy a complimentary beverage while you wait for the rest of your tour group to arrive and assemble. By the way, most tours consist of eight guests and last around two hours, depending on the size of the group and how many groups we have booked that day.
When the group is complete, two experienced and knowledgeable guides will take over and take care of you for the remainder of your experience. You'll start off in the equipment room, where you'll be outfitted with a safety harness as well as gloves and a helmet. Next, everyone loads up onto one of our military transport vehicles, which back right up to our front porch for easy loading. Everyone rides in the open in the back of the truck, and there are rails to hold onto for the steep and sometimes bumpy ride to the top of the mountain. Once you're at the top, the real fun begins.
If you're new to ziplining, that's no problem. We get first-timers here every day, and ziplining is so easy, all you'll have to do is follow your guides' instructions and then kick back and enjoy the view as you go zooming along each of the seven different ziplines on our Pigeon Forge zip line adventure.
We put the shorter ones first to give newbies a chance to acclimate to the experience. If you've never ziplined before, it's a good way to get a feel for things and to practice landing on our platforms. It's no big deal; just keep your feet up, and the braking systems on our ziplines will slow you down, making it a pretty light touch once you actually reach the platform. Sometimes, we've had guests come to a stop short of the platform, and that's no problem either. Our braking system also enables us to just reel you in like a fish those last few feet!
The ziplines do get longer, higher and faster as you progress through the course. There's not a lot of walking in between ziplines, and when your group mounts each launch platform, a guide will clip your safety harness to an anchored cable to make sure you don't fall (you won't anyway, but it's just an added measure). One of your guides will zip to the end of the line to wait for guests, and when he's in place, the remaining guide will clip the first rider onto the trolley (the device that actually rolls on top of the zipline) and send her on her way. Usually, all you have to do is push off, lift your feet and let gravity do its thing.
And that's the best part. You'll feel like you're really moving along as you fly through the air among the treetops, sometimes as high as 150 feet off the ground. Enjoy the sensation of speed, but don't forget to look around at the trees and the mountains in the distance as you go. Our seven ziplines total 4,200 feet in length, and they run as long as 800 feet in length. On the other end, your guide will make sure you land safely and get unhooked from the zipline and clipped onto the landing platform. From there, you can cheer on the remaining guests until everyone's made it across.
Reservations are required for all tours. Contact us today to plan a zipline adventure for your next trip to the Smokies.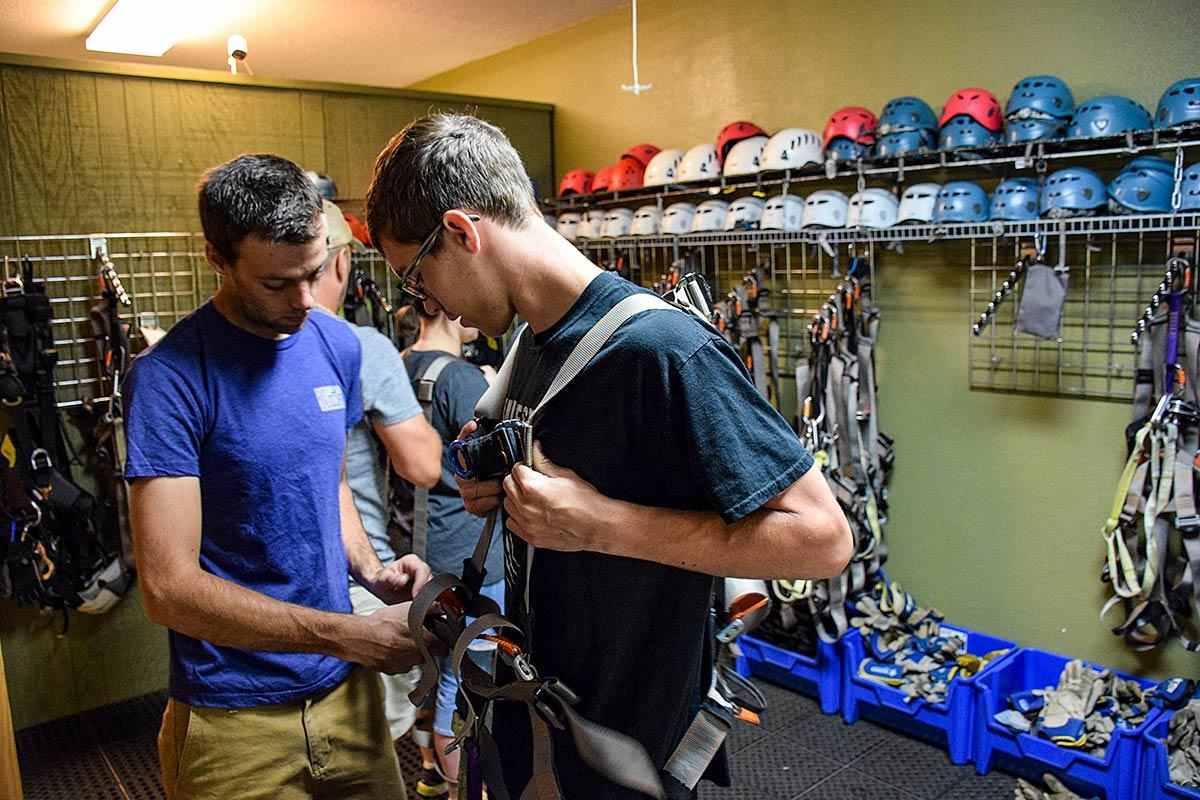 This content posted by Smoky Mountain Ziplines. Visit our home page, smokymountainziplines.com for more information on zipline adventures in the Smoky Mountains.