Blog for Zip line Attraction in the Smoky Mountains
Located in Pigeon Forge, TN and near Gatlinburg and Sevierville.
Best Values In The Smokies
By Ross Bodhi Ogle
Posted on May 30, 2023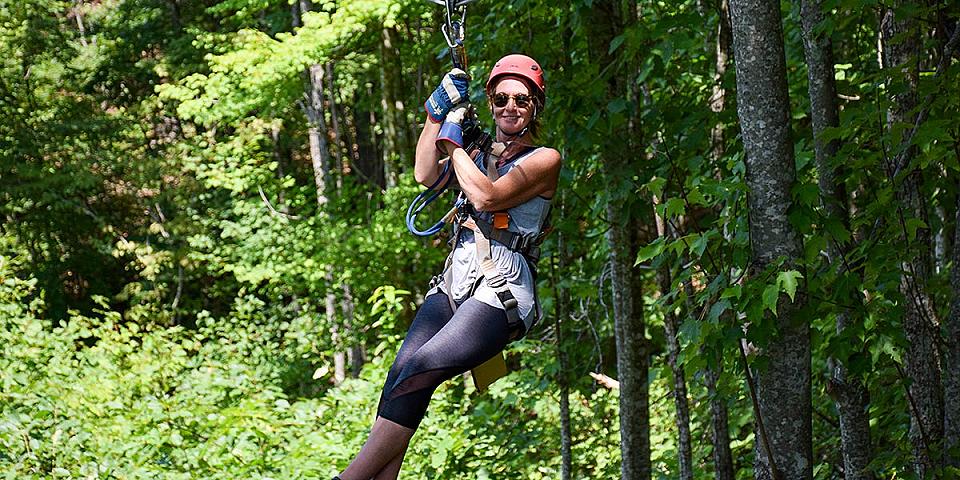 In case you hadn't noticed, prices have gone up on pretty much everything in the last five years or so. Unfortunately, that can have an impact on traveling, from accommodations and attractions to food and gasoline costs. So when you do make vacation plans, it makes sense that you would want to get the most bang for your buck, especially when you're having to spend more bucks than you used to in the past.
The good news is that there are lots of ways to save money when you travel, and for those of you visiting the Great Smoky Mountains in 2023, we have some specific tips and recommendations to pass along. In this case, it's not just about how much money you can save; it's also about getting the most value out of the money you do spend. Here are some of our top picks for places to go, things to do and general money-saving strategies that will help your vacation dollars go further this summer.
Share a cabin
If you're willing to share accommodations with one or more other families or small travel parties, you'll save money from the get-go. Multi-bedroom cabins aren't necessarily inexpensive, but when two, three, four or more families or groups decide to share the costs, your per-person outlay can be significantly lower than if you decided to just get your own motel or hotel room. And some folks prefer traveling with others; having more people around can indeed be merrier. An additional advantage of staying in a cabin is that they generally have full kitchen facilities. So you have the capability of cooking more meals in the cabin, which leads to spending less money on dining out.
Visit the national park
What's better than free, right? These days, visitors planning to park a vehicle for any length of time within Great Smoky Mountains National Park are required to purchase a parking permit in advance. But otherwise, there are no admission fees to speak of in the Smokies. And with a few exceptions - campgrounds, horseback rentals, bicycle rentals - everything you can do in the national park is free. That includes hiking, fishing, cycling with your own bikes, swimming, taking scenic drives and auto loops, picnicking and more.
Value-added attractions
Let's be honest; some attractions have more built-in value than others, regardless of how much you spend on them. For example, when you consider all that you can experience at Smoky Mountain Ziplines - high-altitude, high-speed excitement; amazing views; vertical descent feature, to name just a few - our Pigeon Forge zip line prices are a great value. Our canopy tours generally last for hours, so our guests get a lot for their money.
A similarly good value is Dollywood. Yes, ticket prices aren't cheap, but you can literally spend an entire day there doing all kinds of things, from rides and attractions to shops, shows and restaurants. In some cases, if you arrive late enough in the afternoon, you get to come back the next day for free. And for less than the cost of two one-day admissions, you can level up to an entry-level season pass.
Outlet-mall shopping
Folks sure do love to shop when they visit the Smokies, and that's largely because of all the outlet malls in Sevierville and Pigeon Forge. These shops offer discounted prices on top-brand merchandise, and the savings are available all year long. You can stretch your shopping dollars even further by taking advantage of the many travel guides and coupon books that are distributed throughout the Smokies. Whether it's the print version or an app, you can receive even more discounts from retailers as well as restaurants, attractions and accommodations.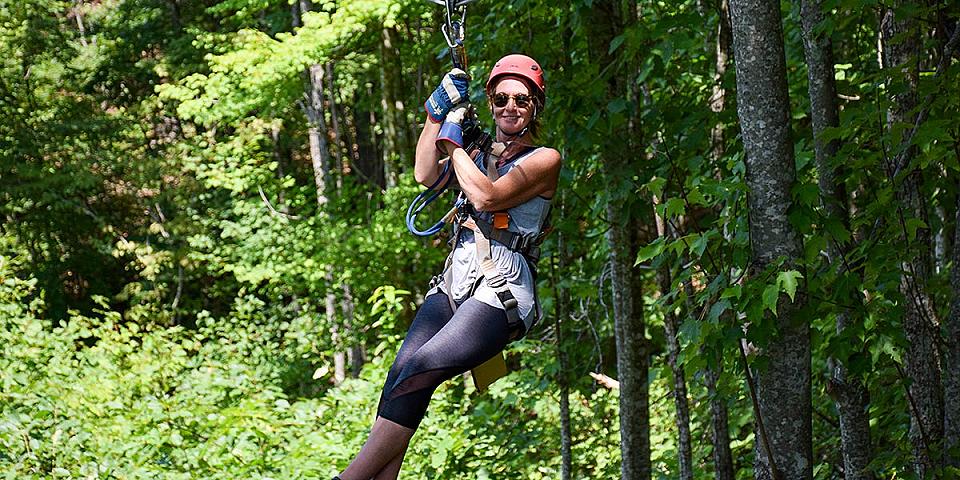 This content posted by Smoky Mountain Ziplines. Visit our home page, smokymountainziplines.com for more information on zipline adventures in the Smoky Mountains.