Blog for Zip line Attraction in the Smoky Mountains
Located in Pigeon Forge, TN and near Gatlinburg and Sevierville.
Weird Zipline Headlines
By Ross Bodhi Ogle
Posted on September 17, 2019
One thing we do here at Smoky Mountain Ziplines from time to time is keep up with zipline-related news and events from around the world. We find that there are amazing zipline attractions everywhere you go, and there are lots of interesting people doing unique things on ziplines. We also see stories every now and then about how ziplines are used for purposes other than recreation.
So once again, we'd like to share some of the latest news about things that are happening outside Pigeon Forge when it comes to ziplining. And if you've never been to our Gatlinburg attraction, maybe you'll be inspired to come out and see for yourself why ziplining has become such a popular vacation activity.
First, let's go to a place in Orlando, FL, called Gatorland, where guests get to see live alligators up close and do fun things like watch the handlers feed the fearsome reptiles. That's all great, but if you head down there, you might also be interested in riding their Screamin' Gator Zipline – which happens to carry guests 1,200 feet over the attraction's habitats. The launch tower stands more than seven stories tall, and once you're clipped on, you set out on a series of ziplines ranging from 230 to 500 feet in length. Reaching speeds of nearly 30 miles per hour, you'll sail among the treetops over exhibits like the Cuban and Nile crocodiles and the alligator breeding marsh, where some 130 giant alligators look on below.
Now let's move on to what is officially the longest zipline in the world, according to the Guinness Book of World Records. Located in the remote Ras Al Khaimah mountain range in the United Arab Emirates, the Jebel Jais Flight zipline is more than 2,831 meters long; that's nearly two MILES in a single unbroken span. The zipline starts at a steel launch platform with transparent flooring that stands one mile above the ground. Even at its lowest point, it takes visitors a full quarter-mile above sea level. Riding in harnesses that position them like birds, passengers reach speeds of more than 90 miles per hour. All this attraction needs is a pit of alligators at the bottom, right?
In addition to amazing ziplines, how about a story about an amazing person riding a zipline? Florence Behymer of Grants Pass, OR, celebrated her 92nd birthday recently by riding a zipline at Rogue Valley ZipLine Adventure. Accompanied by four daughters and four granddaughters, the great-grandmother had said ziplining was on her bucket list, so that's what she asked to do on her birthday.
So what will your great zipline adventure be? We'd like to help you make it a reality. All you have to do is call us or book a tour online the next time you plan to be in the Great Smoky Mountains of Tennessee. We're rated on TripAdvisor as the number one local outdoor attraction, and we get repeat customers year after year because we offer one of the biggest zipline experiences in the Smokies. Our seven lines span thousands of feet and take you through shady, mature hardwood growth in our beautiful foothills. Our course includes a vertical descent feature, knowledgeable and entertaining guides, and spectacular views of the Great Smoky Mountains themselves.
Maybe ziplining is on your bucket list, or maybe you're celebrating a birthday. Or maybe ziplining would be the perfect setting for popping the question to a special someone. We are capable of hosting your next get-together, party or offsite work event. Contact us today, and we'll help you get things started.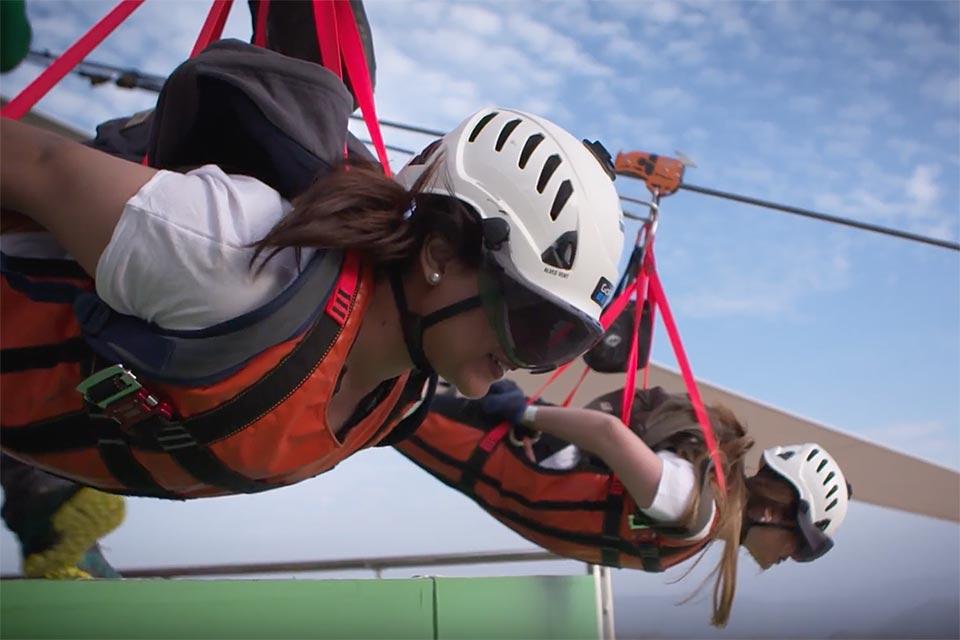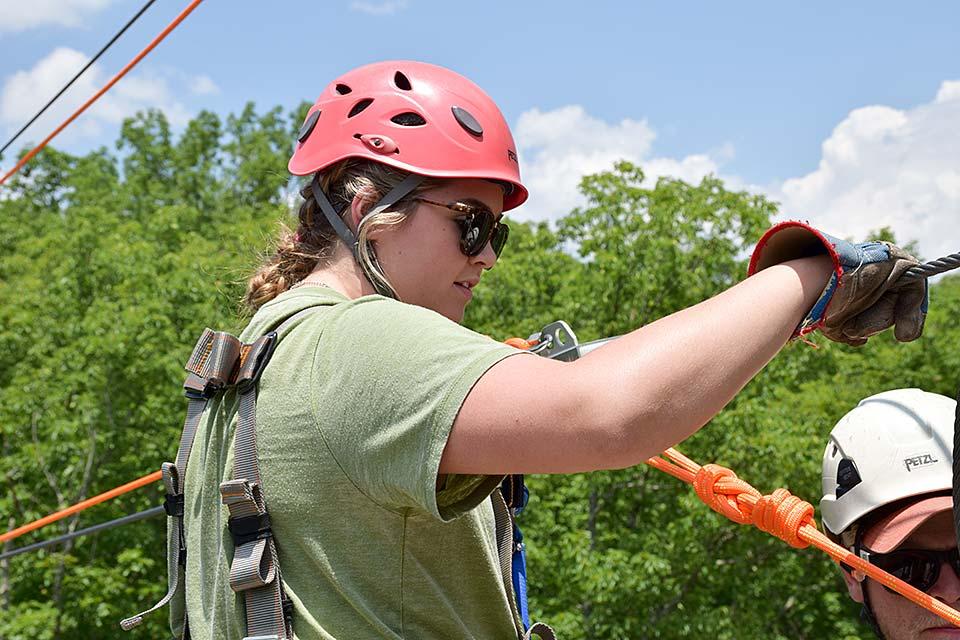 This content posted by Smoky Mountain Ziplines. Visit our home page, smokymountainziplines.com for more information on zipline adventures in the Smoky Mountains.