Blog for Zipline Attraction in the Smoky Mountains
Located in Pigeon Forge, TN and near Gatlinburg and Sevierville.
Blog posts for May 2017
---
Posted on May 30, 2017
School's out, and Memorial Day is in the rear-view mirror, which means we're in full-on summer vacation mode here at Smoky Mountain Ziplines. We're the highest rated outdoor attraction in Pigeon Forge according to TripAdvisor, thanks to our long-and-fast ziplines, stellar views, awesome guides and the best Pigeon Forge zip line prices you'll find.
---
Posted on May 23, 2017
In today's amped-up, maxed-out world, we could all use a little more relaxation. With the daily demands of work, family and sometimes even social pursuits, it seems like there's always something nipping at our heels that requires our attention. Over time, this steady drip-drip-drip of stimuli can lead to lack of sleep, fatigue, chronic worry and high levels of stress.
---
Posted on May 16, 2017
These days, it seems that folks are always looking to acquire more stuff in their lives, but when you think about it, even the most expensive toys are of little value in the end. Like they say, you can't take it with you.
---
Posted on May 9, 2017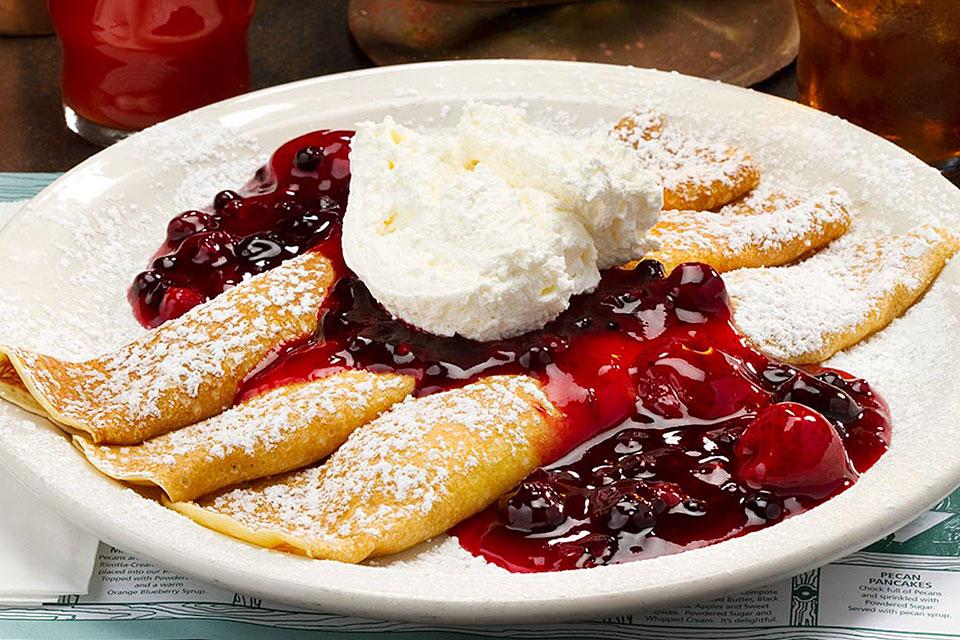 They say breakfast is the most important meal of the day. We're not exactly sure who THEY are, but the advice is sound nonetheless; so if you want to get your day off to a solid start when you're visiting the Great Smoky Mountains, don't overlook the importance of a substantial breakfast. The good news is that you have lots of options to choose from when trying to decide where to grab that first bite.
---
Posted on May 2, 2017
Planning a trip to the Great Smoky Mountains of Tennessee can be a daunting task. After all, the traveler has almost infinite options when it comes to planning a vacation day, so trying to narrow down all those choices and fit a select few into a finite span of time can be quite challenging. Hopefully, this week's post will get you started with at least a few suggestions for how to spend a day in the Smokies and get the most out of it. In this scenario, we try to touch on as many different aspects of Smoky Mountain life as we can. The rest is up to you.
---