Blog for Zipline Attraction in the Smoky Mountains
Located in Pigeon Forge, TN and near Gatlinburg and Sevierville.
Blog posts for August 2015
---
Posted on August 25, 2015
Most folks who visit Great Smoky Mountains National Park find some way to interact with its abundant natural settings, whether it's hiking a scenic trail, fishing for trout, exploring historic structures or pitching a tent under the stars at a campground.
---
Posted on August 18, 2015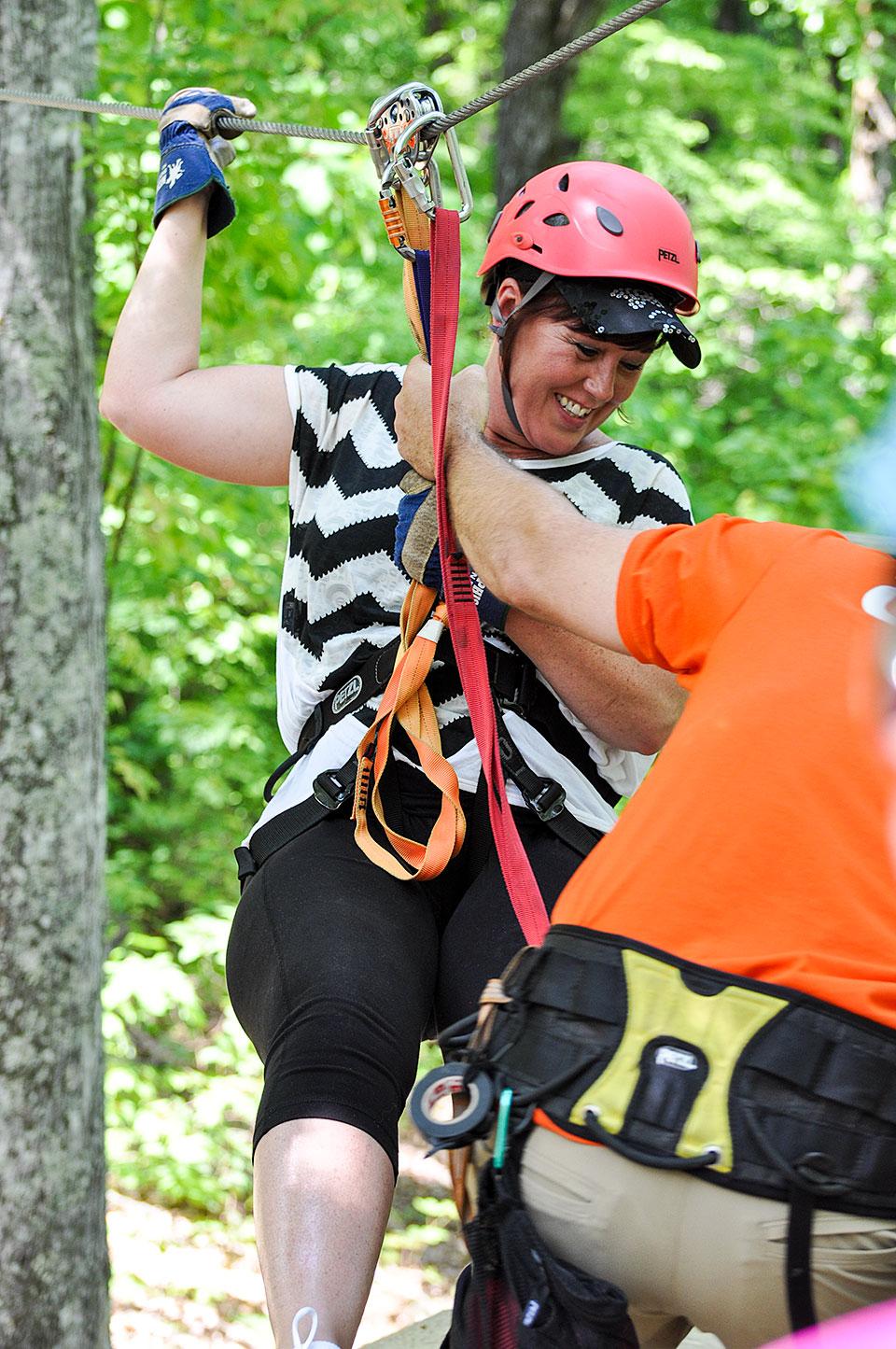 When you imagine spending time in the Smoky Mountains of East Tennessee, you might first think of bucolic scenes straight from a painting – images of rolling meadows and rambling streams framed by majestic mountains in the background. And while a retreat to nature can be a soothing way to settle the soul, we all have times when we want to just cut loose and go for the adrenaline rush.
---
Posted on August 11, 2015
Whether your Smoky Mountain vacation has you staying in Pigeon Forge, Sevierville or Gatlinburg, zip line fans and newbies alike need to set their sights on Smoky Mountain Ziplines in Pigeon Forge. Our attraction is known for its scenic canopy tour, with ziplines that take you through our mountain treetops at speeds of up to 40 miles per hour.
---
Posted on August 4, 2015
August is a weird time of year here in the Smokies. Technically, it's still summer – a fact that some of these hot-and-humid days we've been having won't let you forget. But now that most schools in the region have started back, that usual peak-season level of activity on the roads and at our local attractions and shops has slackened noticeably.
---